100% guarantee that your tickets are authentic, the seats you ordered & arrive in time!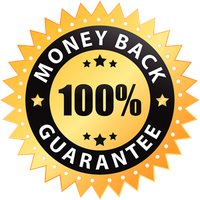 Michigan Vs Iowa Tickets
Affordable Michigan Vs Iowa tickets are on sale now! Michigan Vs Iowa tickets are all authentic and 100% guaranteed.
MICHIGAN VS IOWA TICKETS
Get your hands on Michigan VS Iowa tickets as soon as possible if you want to see some fantastic Football action! It's likely to be an exciting game for both Michigan and Iowa supporters. The ideal way to spend time with loved ones while supporting your favorite players and teams is to watch a football game together. So make sure you scoop up some Michigan VS Iowa tickets so you can bring your friends and family along for the game.
Wolverines football began in 1879, became the first Big Ten Conference team in 1896, and has won more games than any other team in college football history. They've won multiple national and conference championships and have more than 80 consensuses All-Americans on their roster. In 1872, Iowa became the first state to offer football as a club sport. By 1900, Iowa had already been a member of the Big Ten Conference, which was then referred to as the Western Conference. Enjoy an exciting college football matchup by purchasing Michigan VS Iowa tickets from our website.
Three-time national champion Andrew Schorfhaar, Payton Thorne and Elijah Collins of the Michigan Wolverines are all confirmed to participate. For the Iowa Hawkeyes, anticipate Diante Vines, Aaron Blom, Xavier Nwankpa, and Kaleb Johnson to be on the roster. Take advantage of this opportunity while it lasts. If you're looking for Michigan VS Iowa tickets, go no further than our website. Purchase your Michigan VS Iowa tickets as soon as possible so that you don't miss out on any of the fun and excitement you will be taking on.
MICHIGAN VS IOWA TICKET PRICES AND GAME INFORMATION
HOW MUCH ARE MICHIGAN WOLVERINES VS IOWA HAWKEYES GAME TICKETS?
In the upper deck of Kinnick Stadium, fans may get Michigan VS Iowa game tickets for as little as $166. Tickets for the Iowa Hawkeyes VS Michigan Wolverines football game at Kinnick Stadium may cost up to $1265. An average price of $310 for a ticket to see this college football game is now.
HOW TO BUY CHEAP MICHIGAN VS IOWA TICKETS?
Our website is the only place to get cheap Michigan VS Iowa tickets. Make sure to check out our website to find out when and where you can get the greatest deal on Michigan VS Iowa tickets, which will be contested between two of the finest NCAA teams and bitter rivals.
WHERE DO THE MICHIGAN VS IOWA PLAY?
No matter where the game is played, fans of Iowa and Michigan can look forward to a thrilling matchup. Both teams have a strong sense of school pride and a memorable pregame atmosphere. The Iowa Hawkeyes and Michigan Wolverines play home games at Kinnick Stadium in Iowa City, IA and Michigan Stadium in Ann Arbor.
WHEN DO THE MICHIGAN VS IOWA PLAY AGAINST EACH OTHER THIS SEASON?
Throughout the season, each club will play the other. All Iowa's and Michigan's NCAA football games, including the regular season and playoffs, are listed above.
Visit our Iowa Football Tickets page to view the complete inventory of available tickets. Michigan football tickets may be seen by going to the Michigan football tickets website.

Premium Seating offers a 100% Money-Back Guarantee on every ticket we sell.
We guarantee that your tickets will be authentic, valid for entry, and will arrive on time for your event - or your money back.
We strive to offer the best selection of upper, lower, and floor seating for your upcoming event. Know your getting a great deal on your next order!