100% guarantee that your tickets are authentic, the seats you ordered & arrive in time!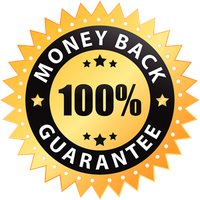 Mets Vs Royals Tickets
Affordable Mets Vs Royals Tickets are on sale now and all are 100% guaranteed.
METS VS ROYALS TICKETS
Do you want to see New York Mets and Kansas City Royals standing against each other in an intense baseball game in the World Series? If that is the case, you might want to be part of the cheering crowd excited for their team to win. So, here we have amazing Mets VS Royals tickets for you to book your slots and watch your team play live.
After starting in 1969, the Kansas City Royals is now a member of the Central Division American League and are a pro baseball team. The New York Mets, a pro baseball team that started in 1962, is a member of the East Division National League. If you want to see these two interesting teams play against each other, then get the Mets VS Royals tickets.
Both Mets and Royals compete in MLB (Major League Baseball) games, and the Royals survived a twelve inning roller coaster ride in 2015 against the Mets, where they won the World Series championship first time in the thirty years. Interesting, right? So, if you are a Royals fan or a Mets fan, get the Mets VS Royals tickets and enjoy such interesting games between the rivals.
So, if you want to witness some of the most interesting MLB games, you should purchase your Mets VS Royals tickets as soon as you can. With these Mets VS Royals tickets, you can easily support and cheer your team in the game.
METS VS ROYALS TICKET PRICES AND GAME INFORMATION
HOW MUCH ARE NEW YORK METS VS KANSAS CITY ROYALS GAME TICKETS?
The Mets VS Royals game tickets can go as low as $9 with an average cost of around $57. You can buy these tickets from our website. The ticket prices vary depending on the availability, seat position, playing teams, game popularity, and the sporting facility where the team is playing, weekday or weekend, and many more factors. The tickets may go higher if the games are held on a holiday and are in demand.
HOW TO BUY CHEAP METS VS ROYALS TICKETS?
Cheap tickets are not easy to find as both Royal and Mets are very popular teams. Even if you find cheap tickets somewhere, there might be a chance they are already sold out. So, if you are looking for cheap Mets VS Royals tickets in stock, you can buy them from our website and enjoy watching your favorite players at the venue. Do not miss the Mets VS Royals with this exciting offer.
WHERE DO THE METS VS ROYALS PLAY?
If you want to be part of the excited crowd cheering on the Mets, then you can watch their games at their home ballpark Citi Field but if you are on the opposing side and want to be the part of the Royals' energetic crowd, then can visit their home ballpark Kauffman Stadium to enjoy their games.
WHEN DO THE METS VS ROYALS PLAY AGAINST EACH OTHER THIS SEASON?
In an intense baseball game, the Mets and Royals meet each other a few times this season. You can get the listings, postseason and regular schedule, and other details above. You can browse their New Yorks Mets page for Mets games, and for Royals games, you can browse their Kansas City Royals page.

Premium Seating offers a 100% Money-Back Guarantee on every ticket we sell.
We guarantee that your tickets will be authentic, valid for entry, and will arrive on time for your event - or your money back.
We strive to offer the best selection of upper, lower, and floor seating for your upcoming event. Know your getting a great deal on your next order!