100% guarantee that your tickets are authentic, the seats you ordered & arrive in time!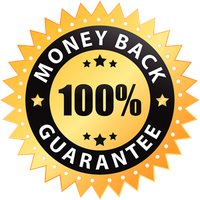 Mets Vs Diamondbacks Tickets
Affordable Mets Vs Diamondbacks Tickets are on sale now and all are 100% guaranteed.
METS VS DIAMONDBACKS TICKETS
A baseball game is incomplete without the hit of a bat and the crowd's shouting. When talking about New York Mets and Arizona Diamondbacks, the game definitely ought to be a great game with energetic fans and amazing players. To catch the teams playing live, get their Mets VS Diamondbacks tickets from us and watch the best baseball game between these MLB teams.
Founded in 1962, the New York Mets are members of the East Division in the National League, while founded in 1998; the Arizona Diamondbacks are the members of the West Division in the National League. These professional baseball teams play at multiple venues, including their home ballparks, and you can catch a hint of their rivalry through their games by getting Mets VS Diamondbacks tickets.
Both of these teams compete in MLB and represent their respective states, and you can catch the amazing players of the Mets; Pete Alonso, Luis Guillorme, Patrick Mazeika, Gosuke Katoh, and others playing in a game against the Diamondbacks; Madison Bumgarner, Luis Frais, Zac Gallen, Sean Poppen, and others by getting your hands on the Mets VS Diamondbacks tickets.
If you want to experience the thrill, excitement, fun, and an out of the ordinary experience by watching your teams play live, then get the Mets VS Diamondbacks tickets. Be fast, or else all of the Mets VS Diamondbacks tickets will be sold out.
METS VS DIAMONDBACKS TICKET PRICES AND GAME INFORMATION
HOW MUCH ARE NEW YORK METS VS ARIZONA DIAMONDBACKS GAME TICKETS?
The game ticket price for this team-up depends on various aspects when we talk about the second industry. For example, if seats are available, what type of seating chart is followed, are the teams popular, where they are playing, and much more. The prices for Mets VS Diamondbacks game tickets can usually go as low as $16 with an average cost of $57 and might change based on factors.
HOW TO BUY CHEAP METS VS DIAMONDBACKS TICKETS?
Those catching the Mets going against the Diamondbacks must be excited about their upcoming games but thinking about the cost that might be searing high? If you are one of those people, then do not worry. We are here to help. You can easily buy cheap Mets VS Diamondbacks tickets through our website and catch the Mets and Diamondbacks in a thrilling baseball game against each other. Get the cheap tickets and book your slots.
WHERE DO THE METS VS DIAMONDBACKS PLAY?
If you are a fan and want to cheer for your team, you can attend the exciting game between the Mets and Diamondbacks by getting tickets from us. The home games for the Mets are at the Citi Field, and for the Diamondbacks, home games are at the Chase Field.
WHEN DO THE METS VS DIAMONDBACKS PLAY AGAINST EACH OTHER THIS SEASON?
You can browse our website and the list of events above to get all the details regarding the Mets VS Diamondbacks. You can browse the listings of events above to view all the regular, preseason and postseason team-ups between the two teams. For a whole list of Mets and Diamondbacks games, visit the page with New York Mets and Arizona Diamondbacks details.

Premium Seating offers a 100% Money-Back Guarantee on every ticket we sell.
We guarantee that your tickets will be authentic, valid for entry, and will arrive on time for your event - or your money back.
We strive to offer the best selection of upper, lower, and floor seating for your upcoming event. Know your getting a great deal on your next order!