100% guarantee that your tickets are authentic, the seats you ordered & arrive in time!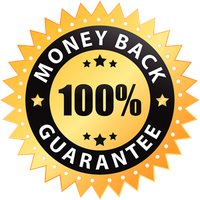 Mets Vs Astros Tickets
Affordable Mets Vs Astros Tickets are on sale now and all are 100% guaranteed.
METS VS ASTROS TICKETS
The new baseball season for the New York Mets and the Houston Astros has just been announced; now, all you have to do is get your Mets vs Astros tickets on our website and get ready to watch your favorite teams play live!
Both teams compete within Major League Baseball (MLB); the New York Mets are a part of the East Division of the National League (NL), while the Houston Astros are a part of the West Division of the American League (AL). The competition between leagues is always intense, with both teams fighting till the end for victory! Fans are constantly on the edge of their seats till the last second of the game, waiting to see if their favorite team has managed to take the win! You can't get this experience watching a game on TV, can you? Get your Mets vs Astros tickets today!
Getting Mets vs Astros tickets never disappoints, and that is because of the intense rivalry between many of the teams' players; you must be looking forward to watching Pete Alonso of the Mets play against Luis Garcia of the Astros! The thrilling competition cannot be missed – you must purchase your Mets vs Astros tickets before they're all sold out!
You can now get Mets vs Astros tickets with the click of a button! Just log on to our website and follow the simple steps mentioned to make your purpose!
METS VS ASTROS TICKET PRICES AND GAME INFORMATION
HOW MUCH ARE NEW YORK METS VS HOUSTON ASTROS GAME TICKETS?
Mets vs Astros game tickets cost around $57, while the lowest price you can get them for is $21.
If you'd like to stay on the lower end of the scale, we recommend attending a game that is on a weekday and selecting a seat that is further away from the field. However, we believe that the closer you are to the field, the better your experience will be, although it will cost you a little more.
HOW TO BUY CHEAP METS VS ASTROS TICKETS?
You can buy cheap Mets vs Astros tickets on our website; with tickets for as low as $21, you don't need to look any further!
Today, online payment has made purchasing tickets even more convenient! If you find paying online a tricky process, don't worry! The steps to make your purchase are mentioned on our website – buying tickets has never been this easy and simple!
WHERE DO THE METS VS ASTROS PLAY?
The New York Mets play at their home field, Citi Field in New York City, New York, while the Houston Astros play at Minute Maid Field in Houston, Texas. Both stadiums have an awesome environment and are great for attending baseball games – you will have a great time at either one!
WHEN DO THE METS VS ASTROS PLAY AGAINST EACH OTHER THIS SEASON?
The Mets vs Astros are scheduled to play against each other multiple times throughout the season. You can check out our New York Mets game tickets page or our Houston Astros game tickets page to see all the exact dates – our pages are updated whenever they are announced.

Premium Seating offers a 100% Money-Back Guarantee on every ticket we sell.
We guarantee that your tickets will be authentic, valid for entry, and will arrive on time for your event - or your money back.
We strive to offer the best selection of upper, lower, and floor seating for your upcoming event. Know your getting a great deal on your next order!