100% guarantee that your tickets are authentic, the seats you ordered & arrive in time!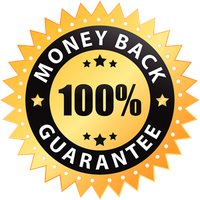 Mets Vs Nationals Tickets
Affordable Mets Vs Nationals Tickets are on sale now and all are 100% guaranteed.
METS VS NATIONALS TICKETS
The MLB season is about to arrive, all the fans are getting geared up to have all the fun this season, and we could not be more excited! To make the ticket purchase easier for you, all the Mets VS Nationals tickets are now available on our website for you to buy! So go ahead and get them for your friends and family.
The New York Mets and Washington Nationals are two American professional baseball teams that compete as member clubs in Major League Baseball. The National League East division is home to the Mets and the Nationals. They shall play several games against each other in the upcoming MLB season, so head to our website and get the Mets VS Nationals tickets!
Taijuan Walker from the New York Mets and Carl Edwards from the Washington Nationals are all set to blow your minds away with their killer performance in the upcoming games! All of their fans are rushing to get the Mets VS Nationals tickets so that they have a chance to meet their favorite players, and you should do the same!
We have also made sure to accommodate everyone because we know everyone has a different idea of how they might want to enjoy the games. Some people may want specific seats, facilities, or access to certain locations; we have Mets VS Nationals tickets for everyone!
So please do not wait any longer and get the Mets VS Nationals tickets from our website right now!
METS VS NATIONALS TICKET PRICES AND GAME INFORMATION
HOW MUCH ARE NEW YORK METS VS WASHINGTON NATIONALS GAME TICKETS?
Mets VS Nationals game tickets are priced at a starting price of $19 and an average price of around $58. You can get all the specific details about the ticket prices on our website, and you should also know that we offer the best prices in the market. The prices will, of course, vary according to your preferences. For example, you are buying at a certain time, buying tickets for a certain type of seat, and so on. Go ahead and get the tickets from our website now!
HOW TO BUY CHEAP METS VS NATIONALS TICKETS?
Saving money by buying cheap Mets VS Nationals tickets is a smart choice. However, it can get difficult sometimes. With so much information on the internet, we often get overwhelmed! But to decrease your search time, we've made cheap Mets VS Nationals tickets readily available for you on our website! So if you wish to go to any of the games with your friends or family and want to save some money, get the affordable tickets from our website before they get sold out!
WHERE DO THE METS VS NATIONALS PLAY?
The Mets VS Nationals always prefer to play the games against each other at either of their home arenas. They may play their upcoming games at the Citi Field or Nationals Park. Get your game tickets ASAP because they sell out quickly, and you don't want to miss out on a chance to have fun!
WHEN DO THE METS VS NATIONALS PLAY AGAINST EACH OTHER THIS SEASON?
The Mets VS Nationals play a few games against each other in every MLB season, and they shall also play several games this year! For further game dates and schedule details, check out our website now and get the most suitable Mets VS Nationals tickets for yourself!

Premium Seating offers a 100% Money-Back Guarantee on every ticket we sell.
We guarantee that your tickets will be authentic, valid for entry, and will arrive on time for your event - or your money back.
We strive to offer the best selection of upper, lower, and floor seating for your upcoming event. Know your getting a great deal on your next order!