100% guarantee that your tickets are authentic, the seats you ordered & arrive in time!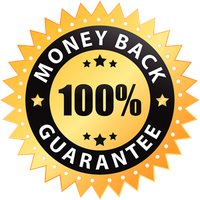 Marlins Vs Padres Tickets
Affordable Marlins Vs Padres Tickets are on sale now and all are 100% guaranteed.
MARLINS VS PADRES TICKETS
Being an MLB fan, you might have always wanted to go to a baseball stadium and watch live MLB games happening right in front of you. This is something that all the fans wish to do, and now we are bringing you a way to do exactly this by buying Marlins vs Padres tickets from our website and getting an experience of cheering for your home teams!
The professional baseball teams, the Miami Marlins, and San Diego Padres are two of the most amazing teams in the MLB. The Marlins are a part of the National League East division, whereas the Padres are members of the National League West division. The games where the Padres face off against the Marlins are some of the most popular ones as both teams are extremely aggressive at their play. If you want to go to any of the games happening this MLB season, you should check our website for information about Marlins vs Padres tickets!
The stadium's atmosphere on game day brings so many certain and uncertain emotions out of the people. Some people are beaming with happiness, while others are disappointed at their team's loss. However, all experiences are worth having at least once! To have these experiences check off of your bucket list, get the Marlins vs Padres tickets from our website!
Other than just the game itself, the players play a huge role in every team's success and entertainment. Garrett Cooper of the Miami Marlins has built up several rivalries with the players of the San Diego Padres as well. For example, when he faces off against Manny Macado of the Padres, the game instantly becomes so much fun to watch live, and you want to get Marlins vs Padres tickets and go to another of their games!
So what are you waiting for? Go ahead and get the Marlins vs Padres tickets right now!
MARLINS VS PADRES TICKET PRICES AND GAME INFORMATION
HOW MUCH ARE MIAMI MARLINS VS SAN DIEGO PADRES GAME TICKETS?
Marlins vs Padres game tickets can be found online at a starting price of $13 and an average price of around $43. If you are looking for the best prices on tickets, you should check out our website. The prices may, of course, vary depending on several factors such as the game venue, the time of ticket purchase, the types of seats, etc. You should go ahead and check out our website for all the details about the pricing of the tickets!
HOW TO BUY CHEAP MARLINS VS PADRES TICKETS?
Cheap Marlins vs Padres tickets are often hard to find closer to the game dates, but you can find them on our website. It is difficult to find affordable tickets, especially when you are a fan of either of the teams and want to enjoy the games while saving up some money. This is why we have tried to make your life a little easier by making cheap Marlins vs Padres tickets available on our website. You should get the tickets as soon as possible because they sell out quite quickly.
WHERE DO THE MARLINS VS PADRES PLAY?
The Marlins may play against the Padres at their home arena, LoanDepot Park, or at the Padres home arena, Petco Park. Both the venues will be a breath of fresh air for you as you walk in because they both have a different fun game vibe. To find out further details, check our website.
WHEN DO THE MARLINS VS PADRES PLAY AGAINST EACH OTHER THIS SEASON?
The Marlins vs Padres play against each other in every MLB game season, and this year you will be seeing them facing off against each other as well. If you want to know about the specific game dates, you should check out our website, as we have updated a detailed version of the game schedule there.

Premium Seating offers a 100% Money-Back Guarantee on every ticket we sell.
We guarantee that your tickets will be authentic, valid for entry, and will arrive on time for your event - or your money back.
We strive to offer the best selection of upper, lower, and floor seating for your upcoming event. Know your getting a great deal on your next order!