100% guarantee that your tickets are authentic, the seats you ordered & arrive in time!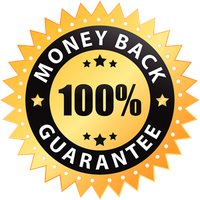 Mariners Vs Athletics Tickets
Affordable Mariners Vs Athletics Tickets are on sale now and all are 100% guaranteed.
MARINERS VS ATHLETICS TICKETS
Get your Mariners VS Athletics tickets from our website, don your jersey, and travel to the stadium to see the MLB action live. In 1977, the Seattle Mariners became a member of the American League's Western Division in their home city. During that period, the Oakland Athletics was a well-known franchise.
Two teams in the same category will eventually become a hindrance to one another's progress. With just one division winner crowned each year, it's only a matter of time until competition develops between the two AL West adversaries. This has happened a few times between the Seattle Mariners and Oakland Athletics, prompting an AL West rivalry to form. As soon as you can, get Mariners VS Athletics tickets to see one of baseball's greatest rivalries.
The rivalry between the Mariners and the Athletics peaked in the early 2000s. You'll have a leg up on the opposition when you buy Mariners VS Athletics tickets from our website.
To determine the AL West champion in 2000, the clubs had to play a tiebreaker game. For Oakland and Seattle fans, the passion and high level of competitiveness over those four seasons were exceptional, even if they didn't know it at the time.
When the Oakland Athletics and Seattle Mariners meet 19 times a year, there is less intense but still much at stake. There is a familiarity with each other's ballparks, as well. Make sure you acquire Mariners VS Athletics tickets from us so the teams can go head-to-head at the stadium! Check out our website to get your Mariners VS Athletics tickets before they sell out at T-Mobile Park's box office on game days.
MARINERS VS ATHLETICS TICKET PRICES AND GAME INFORMATION
HOW MUCH ARE SEATTLE MARINERS VS OAKLAND ATHLETICS GAME TICKETS?
Prices for the Mariners VS Athletics game tickets in Seattle start at only $17.00 for seats in the upper deck and outfield, respectively. The most expensive Oakland Athletics VS Seattle Mariners tickets are available for as much as $735.00 each. The best seats and most expensive tickets are available on our website. For a single ticket to a baseball game, you can expect to pay around $93.
HOW TO BUY CHEAP MARINERS VS ATHLETICS TICKETS?
Cheap Mariners VS Athletics tickets can always be found on our website at a discount. There are some great deals to be had here. This is the best way to get the timings, dates, and ticket pricing for all games between these two clubs throughout the season. A nice ticket at a reasonable price may seem impossible, but we have some tricks up our sleeves to assist you.
WHERE DO THE MARINERS VS ATHLETICS PLAY?
There are two home stadiums for the Mariners and Athletics: RingCentral Coliseum in Oakland, CA, and T-Mobile Park in Seattle, WA. We've got some tips for you if you're looking to get Oakland Athletics tickets at the Oakland Coliseum or Seattle Mariners tickets at T-Mobile Park.
WHEN DO THE MARINERS VS ATHLETICS PLAY AGAINST EACH OTHER THIS SEASON?
Check out the event listings above to view all playoff games and regular season between the Mariners and Athletics.
Seattle Mariners tickets may be found on the team's website. Visit our Oakland Athletics tickets page for a comprehensive list of Athletics games. Browse our other athletic events in Seattle and Oakland if you're still searching for something to do.

Premium Seating offers a 100% Money-Back Guarantee on every ticket we sell.
We guarantee that your tickets will be authentic, valid for entry, and will arrive on time for your event - or your money back.
We strive to offer the best selection of upper, lower, and floor seating for your upcoming event. Know your getting a great deal on your next order!