100% guarantee that your tickets are authentic, the seats you ordered & arrive in time!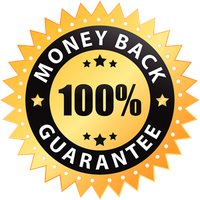 Lsu Vs Auburn Tickets
Affordable Lsu Vs Auburn tickets are on sale now! Lsu Vs Auburn tickets are all authentic and 100% guaranteed.
LSU VS AUBURN TICKETS
NCAA football games are a thrilling affair as each college team tries to become the best and known for the best talent, and it translates to interesting games for fans that will have you at the edge of your seat. Auburn Tigers Football and LSU Tigers Football are among these teams, and as they further fuel their rivalry, it is a must-attend game. You can get your LSU VS Auburn tickets to join.
Auburn Tigers Football represents Auburn University in the NCAA and competes in the Southeastern Conference. They have a 0.629 all-time record, among the highest in the NCAA. These games will further fuel their long-standing rivalry as they each try to outperform one another, and you can watch how they fare with your LSU VS Auburn tickets. They play at home at the historic Pat Dye Field.
LSU Tigers Football will give their fellow Tigers and rivals a run for their money in these upcoming games, and they will develop the best plays to secure a much-needed win. They are also Southeastern Conference members and play at home at Tiger Stadium. Their rivalry has been one of the most significant in the NCAA and it will be much to the delight of their fans.
The teams will start their best players to secure a win, and you can get your LSU VS Auburn tickets to watch them on their lineups. Some notable players for the LSU Tigers are Boutte Kayshon, Bech Jack, and Cameron Wire, among others.
Their formidable rivals will also start their best players and some notable names include Jackson Shedrick, Jackson Alec, and Bigsby Tank, among others, and you can get your LSU VS Auburn tickets to watch them play.
LSU VS AUBURN TICKET PRICES AND GAME INFORMATION
HOW MUCH ARE LSU TIGERS FOOTBALL VS AUBURN TIGERS FOOTBALL GAME TICKETS?
The LSU VS Auburn game tickets start from as low as $59, and the stadium's demand for tickets and seat position will affect their final price. When the seat options are many, you can save some money on your ticket purchases, and on our website, you can get all the seat options to ensure you have a thrilling live game experience. The tickets can thus cost as much as $304, and $128 on average.
HOW TO BUY CHEAP LSU VS AUBURN TICKETS?
We have the best deals on multiple ticket options, and you can get your cheap LSU VS Auburn tickets to watch them in these action-packed games. You can thus select the right games and seat positions on the stadium where you can attend the games, cheer on your favorite players and have a great experience. Browse through the ticket listings on our website and attend these thrilling games.
WHERE DO THE LSU VS AUBURN PLAY?
Whether you want to join the fun from Pat Dye Stadium or Tiger Stadium, you will have a great experience as you cheer on their players. It will be an entertaining experience as you motivate them to victory.
WHEN DO THE LSU VS AUBURN PLAY AGAINST EACH OTHER THIS SEASON?
To be a part of these games, you can join in on the fun with your tickets by looking through our ticket listings. If you are looking for other sporting events near the stadiums, you can browse through the listings to find the tickets and attend the games.

Premium Seating offers a 100% Money-Back Guarantee on every ticket we sell.
We guarantee that your tickets will be authentic, valid for entry, and will arrive on time for your event - or your money back.
We strive to offer the best selection of upper, lower, and floor seating for your upcoming event. Know your getting a great deal on your next order!