100% guarantee that your tickets are authentic, the seats you ordered & arrive in time!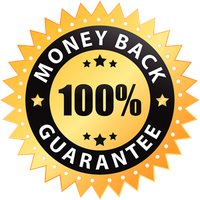 Lakers Vs Kings Tickets
Affordable Lakers Vs Kings tickets are on sale now! Lakers Vs Kings tickets are all authentic and 100% guaranteed.
LAKERS VS KINGS TICKETS
The Los Angeles Lakers and Sacramento Kings had one of the best team-ups in the early 2000s, making their rivalry one of the best rivalries in the previous twenty years. Both the clubs had incredible players. They played year after year in the NBA playoffs and showed their fans their skills. Sometimes the Kings beat the Lakers, and other times the Lakers used their luck, and the magical performances of the players were reasons the rivalry between the Lakers and Kings started. Get the Lakers VS Kings tickets to watch this rivalry and enjoy some special moments at the venue.
After getting these Lakers VS Kings tickets, you will be able to see the performance at the basketball court from some amazing players. Domantas Sabonis, Richaun Holmes, Neemias Queta, Terence Davis, Alex Len, and others will feature the Sacramento Kings. Cole Swider, Lonnie Walker IV, Damian Jones, Austin Reaves, LeBron James, and others will feature the Los Angeles Lakers. So, if you support either one of these clubs, then get the Lakers VS Kings tickets to their game.
The Lakers are a professional basketball club that competes in NBA and is in affiliation with the league's Western Conference Pacific Division. The Kings are also a pro basketball club that competes in the NBA and is a member of the Western Conference Pacific Division. If you want to see these amazing clubs from the same division and conference, then book your Lakers VS Kings tickets fast. These Lakers VS Kings tickets go out really quickly, so be fast.
LAKERS VS KINGS TICKET PRICES AND GAME INFORMATION
HOW MUCH ARE LOS ANGELES LAKERS VS SACRAMENTO KINGS GAME TICKETS?
The Lakers VS Kings game tickets start at about $6 and go up to around $66 on our website. The price of a ticket may be affected by some variables, including the location of the games and when you buy your ticket. You can rely on us to provide you with the most cost-effective tickets available! How about you go to work now? Get your tickets to see the Los Angeles Lakers take on the Sacramento Kings.
HOW TO BUY CHEAP LAKERS VS KINGS TICKETS?
Finally, our Lakers VS Kings tickets are available at a cheap and available via our website. Finding cheap Lakers VS Kings tickets online and not being able to locate what you're looking for is stressful, and we completely understand. To ensure you have a good time while saving money, we've done all we can to streamline the process. You must purchase your tickets online immediately!
WHERE DO THE LAKERS VS KINGS PLAY?
To accommodate the preferences of both clubs, Lakers VS Kings games are always conducted in the team's respective home arenas. These games will be held at either the Crypto.com Arena or Golden 1 Center this season. Tickets for the next games may be purchased on our website right now.
WHEN DO THE LAKERS VS KINGS PLAY AGAINST EACH OTHER THIS SEASON?
The next season, NBA fans may look forward to many games between the Laker and Kings. Please visit our website if you have any questions about forthcoming game dates and timings!

Premium Seating offers a 100% Money-Back Guarantee on every ticket we sell.
We guarantee that your tickets will be authentic, valid for entry, and will arrive on time for your event - or your money back.
We strive to offer the best selection of upper, lower, and floor seating for your upcoming event. Know your getting a great deal on your next order!