100% guarantee that your tickets are authentic, the seats you ordered & arrive in time!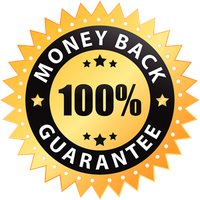 Kings Vs Thunder Tickets
Affordable Kings Vs Thunder tickets are on sale now! Kings Vs Thunder tickets are all authentic and 100% guaranteed.
KINGS VS THUNDER TICKETS
The Kings were founded in 1923, and Thunder was founded in 1967; even though the Oklahoma City Thunder came a lot late into the game, they are still one of the best rivals for most teams, and Sacramento Kings are no exception. Both of these clubs are amazing and play an intense game that brings excitement to their fans watching them. The game's result is difficult to judge until the last minute, so if you want to watch them play, then get the Kings VS Thunder tickets now.
The Sacramento Kings competes as a Western Conference Pacific Division member in the NBA. The Oklahoma City Thunder also competes in the NBA as a Western Conference Northwest Division member. Purchase the Kings VS Thunder tickets fast as many people want to watch this amazing team-up, and the tickets get sold out fast.
Watching your favorite players play from a closer view is always a treat, and that is something that you cannot get by watching the game on your television screens. So, if you like Aaron Wiggins, Tre Mann, Jaylin Williams, and others from Thunder or Alex Len, Richaun Holmes, Terence Davis, Malik Monk, and others from Kings, then get the Kings VS Thunder tickets to enjoy their game.
There is nothing more exciting than watching your favorite club compete live. So, grab the Kings VS Thunder tickets to watch and support your favorite team live. If you miss buying these Kings VS Thunder tickets, you will have to wait another year to experience all the fun that comes with these live games.
KINGS VS THUNDER TICKET PRICES AND GAME INFORMATION
HOW MUCH ARE SACRAMENTO KINGS VS OKLAHOMA CITY THUNDER GAME TICKETS?
The Kings VS Thunder game ticket prices on our website may start at $6, and the average cost is usually about $66. Tickets may vary widely depending on several circumstances, such as the location of the games, when you buy them, and so on. You can rely on us to find you the cheapest tickets available! Isn't it time for you to get started, then? If you want to see the Kings take on the Thunder, you'll need to get your tickets quickly.
HOW TO BUY CHEAP KINGS VS THUNDER TICKETS?
On our website, you can now get tickets for the Kings VS Thunder game at a discounted price. Finding cheap Kings VS Thunder tickets after sifting through the internet for hours just to come up empty-handed is something we've all experienced. However, we have done our best to simplify the process for you so that you may have fun and save money! You must purchase your tickets online immediately!
WHERE DO THE KINGS VS THUNDER PLAY?
The games between the Kings and the Thunder are always played in each team's arena, as it is where they feel most comfortable competing. The games between the Kings and the Thunder will be played this season either at the Golden 1 Centre or the Paycom Center. On our website, you may buy tickets for upcoming games, even those that have not yet taken place.
WHEN DO THE KINGS VS THUNDER PLAY AGAINST EACH OTHER THIS SEASON?
The Kings and Thunder will face off multiple times in the next NBA season, and it should be an exciting one! Check our website for the most up-to-date information on upcoming game dates and times!

Premium Seating offers a 100% Money-Back Guarantee on every ticket we sell.
We guarantee that your tickets will be authentic, valid for entry, and will arrive on time for your event - or your money back.
We strive to offer the best selection of upper, lower, and floor seating for your upcoming event. Know your getting a great deal on your next order!