100% guarantee that your tickets are authentic, the seats you ordered & arrive in time!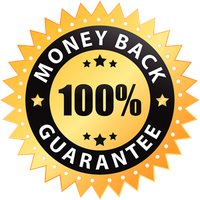 Kings Vs Nets Ticket
Affordable Kings Vs Nets tickets are on sale now! Kings Vs Nets tickets are all authentic and 100% guaranteed.
KINGS VS NETS TICKET
The basketball season has started, and the Nets are already in the lead, winning games over the Kings. If you are a fan of either of these clubs, sitting at home and watching their games is no fun when the team-up is extremely exciting. So, get your Kings VS Nets tickets now, watch the upcoming games live between the clubs, and see how well the players perform.
The Sacramento Kings is a pro basketball club that competes in the NBA and is a member of the Pacific Division in the Western Conference. You can view their game by purchasing Kings VS Nets tickets.
The Brooklyn Nets are no less and is also a pro basketball team that participates in the NBA and is a member of the Eastern Conference Atlantic Division. If you are a fan of the club, then get their Kings VS Nets tickets.
Both these clubs will bring out their incredible players so that they can win the game with an amazing score against their rivals. Cam Thomas, Ben Simmons, Kevin Durant, and others are included from the Brooklyn Nets. Keon Ellis, Keegan Murray, Trey Lyles, Terence Davis, and others will be included in the lineup of Sacramento Kings. Buy the Kings VS Nets tickets to watch these players compete.
The Kings VS Nets tickets are very limited due to the popularity of the rivalry and other factors, so get your hands on them before they are all out of stock.
KINGS VS NETS TICKET PRICES AND GAME INFORMATION
HOW MUCH ARE SACRAMENTO KINGS VS BROOKLYN NETS GAME TICKETS?
The Kings VS Nets game ticket prices on our website may start at $6, and the average cost is usually about $66. Tickets may vary widely depending on several circumstances, such as the location of the games, when you buy them, and so on. You can rely on us to find you the cheapest tickets available! Isn't it time for you to get started, then? If you want to see the Kings take on the Nets, you'll need to get your tickets quickly.
HOW TO BUY CHEAP KINGS VS NETS TICKETS?
On our website, you can now get tickets for the Kings VS Nets game at a discounted price. Finding cheap Kings VS Nets tickets after sifting through the internet for hours just to come up empty-handed is something we've all experienced. However, we have done our best to simplify the process for you so that you may have fun and save money! You must purchase your tickets online immediately!
WHERE DO THE KINGS VS NETS PLAY?
The games between the Kings and the Nets are always played in each team's arena, as it is where they feel most comfortable competing. The games between the Kings and the Nets will be played this season either at the Golden 1 Centre or the Barclays Center. On our website, you may buy tickets for upcoming games, even those that have not yet taken place.
WHEN DO THE KINGS VS NETS PLAY AGAINST EACH OTHER THIS SEASON?
The Kings and Nets will face off multiple times in the next NBA season, and it should be an exciting one! Check our website for the most up-to-date information on upcoming game dates and times!

Premium Seating offers a 100% Money-Back Guarantee on every ticket we sell.
We guarantee that your tickets will be authentic, valid for entry, and will arrive on time for your event - or your money back.
We strive to offer the best selection of upper, lower, and floor seating for your upcoming event. Know your getting a great deal on your next order!