100% guarantee that your tickets are authentic, the seats you ordered & arrive in time!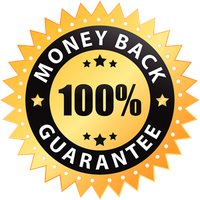 Iowa Vs Northwestern Tickets
Affordable Iowa Vs Northwestern tickets are on sale now! Iowa Vs Northwestern tickets are all authentic and 100% guaranteed.
IOWA VS NORTHWESTERN TICKETS
Do you want to enjoy the best matchup of college football? Do you live in Iowa or Illinois and have a free day coming up? If you answered with a yes, then we've got the perfect proposition for you. Get an Iowa VS Northwestern ticket and enjoy the best players of the NCAA in action. Move with the crowd and watch the stars of the future in motion.
Iowa Hawkeyes Football are perhaps the best intercollegiate football team in the NCAA. The Hawkeyes play Division 1 (FBS) football and belong to the Big Ten Conference. The Northwestern Wildcats also play Division 1 (FBS) in the NCAA. Like the Hawkeyes, the Northwestern Wildcats Football also play against other teams in the Big Ten Conference. When the Hawkeyes face the Wildcats, the whole stadium will shake. You can watch their games with an Iowa VS Northwestern ticket.
What really makes their games stand out is the capabilities of both teams. Iowa Hawkeyes Football have players like Charlie Jones and Spencer Petras. The Northwestern Wildcats Football have players like Carl Richardson and Ryan Hilinski. Both teams have remarkable players, which makes an Iowa VS Northwestern ticket worth your time and money.
You should know that getting your hands on an Iowa VS Northwestern ticket isn't that easy. These tickets sell out quickly, especially when the game is hyped up because of a promotional event. If you don't want to miss out, get your Iowa VS Northwestern ticket as soon as possible. You can get your ticket from our website today.
IOWA VS NORTHWESTERN TICKET PRICES AND GAME INFORMATION
HOW MUCH ARE IOWA HAWKEYES FOOTBALL VS NORTHWESTERN WILDCATS FOOTBALL GAME TICKETS?
A common price range for Iowa VS Northwestern game tickets is $85 to $100. The lower-end tickets could cost around $30 to $40. The higher-end tickets have no fixed price. Technically, you can spend as much as you like. The cost of these tickets could vary depending on the time and place. Games around the weekends or a special holiday could lead to an increase in demand and a consequent increase in price. Please refer to the lists on our website for more details.
HOW TO BUY CHEAP IOWA VS NORTHWESTERN TICKETS?
You can buy cheap Iowa VS Northwestern tickets catered to your needs from our website. These tickets are sold through secure channels to ensure the safety of our customers. The only thing that you have to do is go through our Iowa Hawkeyes List and Northwestern Wildcats List to find tickets that suit your taste. These lists also have tickets to other games of the Hawkeyes and Wildcats. Once you've found your favorite tickets, just checkout, and you're all set for your game night.
WHERE DO THE IOWA VS NORTHWESTERN PLAY?
An Iowa VS Northwestern game will take place on the home ground of either team. The Iowa Hawkeyes play their home games in the beautiful Kinnick Stadium. This stadium is located in the equally scenic Iowa City. The Northwestern Wildcats play their home games in Ryan Field. This venue is located in Evanston, Illinois. You can find out about the venue of upcoming games from the lists on our website.
WHEN DO THE IOWA VS NORTHWESTERN PLAY AGAINST EACH OTHER THIS SEASON?
The Iowa Hawkeyes and the Northwestern Wildcats play in the same division. Because of this, we might see them competing against one another frequently this season. To ensure you don't miss out, keep an eye on their lists on our website. These lists contain information about other fixtures of these teams as well.

Premium Seating offers a 100% Money-Back Guarantee on every ticket we sell.
We guarantee that your tickets will be authentic, valid for entry, and will arrive on time for your event - or your money back.
We strive to offer the best selection of upper, lower, and floor seating for your upcoming event. Know your getting a great deal on your next order!