100% guarantee that your tickets are authentic, the seats you ordered & arrive in time!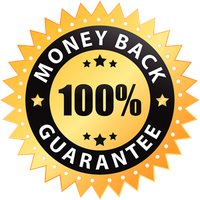 Indiana Vs Purdue Tickets
Affordable Indiana Vs Purdue tickets are on sale now! Indiana Vs Purdue tickets are all authentic and 100% guaranteed.
INDIANA VS PURDUE TICKETS
The rivalry between Indiana Hoosier Football and Purdue Boilermaker Football has been simmering in the background over the years. Their rivalry isn't limited to academia or football. These two are always trying to lead the other by their nose, like master matadors. If you really want to see the true colors of their rivalry, then a football field is where you need to be. The good news is we've got Indiana VS Purdue tickets for their upcoming games.
Indiana Hoosier Football and Purdue Boilermaker Football belong to Division 1 of the NCAA. The Indiana Hoosiers play for the Indiana University of Bloomington. In comparison, the Purdue Boilermakers play for Purdue University. One of the reasons for their boiling rivalry is that both of these teams belong to the state of Indiana. There can't be two alpha teams in a single state. Their matches are something a football fan should never miss out on! Hurry and grab your Indiana VS Purdue tickets from us!
Their rivalry could kick into top gear this year because of the revamped line-ups and renewed vigor. The Indiana Hoosiers have the indestructible and indomitable Shaun Rivers on their side. The Hoosiers also have the graceful Trey Walker on their team. The Boilers haven't spared any effort either. They have Tyrone Tracy Jr. and Broc Thompson on their side. You can watch all of them play with an Indiana VS Purdue ticket.
It would be a misfortune if you missed a rivalry game like this. The demand for these Indiana VS Purdue tickets is usually high. If you don't want to miss out, get your Indiana VS Purdue ticket as soon as possible.
INDIANA VS PURDUE TICKET PRICES AND GAME INFORMATION
HOW MUCH ARE INDIANA HOOSIERS FOOTBALL VS PURDUE BOILERMAKERS FOOTBALL GAME TICKETS?
Indiana VS Purdue game ticket typically costs $105 to $200. The average price for an Indiana VS Purdue ticket revolves around $170. On the other hand, an expensive game ticket may cost you more than $900. The cost of these tickets changes based on the venue and the dates. Games around special dates or an off day could lead to an increase in price. Please visit our website for accurate information on the prices of upcoming games.
HOW TO BUY CHEAP INDIANA VS PURDUE TICKETS?
Our website offers cheap Indiana VS Purdue tickets for purchase. Our website has both cheap and luxurious tickets. So no matter what your budget is, we'll always have something for you. The booking process is simple; you only need to select the tickets you like and checkout. Please browse through our Indiana Hoosiers List and Purdue Boilermakers List to find tickets based on your needs. These lists also include information about other games of the Hoosiers and Boilermakers.
WHERE DO THE INDIANA VS PURDUE PLAY?
Indiana VS Purdue games could take in the home ground of either team. The Indiana Hoosiers play their games in the Memorial Stadium. This stadium is located in Bloomington, Indiana. The home ground of the Purdue Boilermakers is named Ross-Ade Stadium. This stadium is located in the vicinity of Purdue University in West Lafayette, Indiana. For the exact location of upcoming games, please visit our website.
WHEN DO THE INDIANA VS PURDUE PLAY AGAINST EACH OTHER THIS SEASON?
The Indiana Hoosiers and the Purdue Boilermakers belong to the same division. Naturally, both of these teams may play against each other a few times this season. For exact dates and information about Indiana VS Purdue games, please refer to the lists on our website.

Premium Seating offers a 100% Money-Back Guarantee on every ticket we sell.
We guarantee that your tickets will be authentic, valid for entry, and will arrive on time for your event - or your money back.
We strive to offer the best selection of upper, lower, and floor seating for your upcoming event. Know your getting a great deal on your next order!