100% guarantee that your tickets are authentic, the seats you ordered & arrive in time!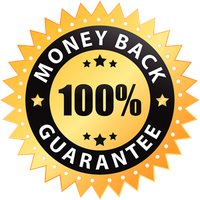 Indiana Vs Cincinnati Tickets
Affordable Indiana Vs Cincinnati tickets are on sale now! Indiana Vs Cincinnati tickets are all authentic and 100% guaranteed.
INDIANA VS CINCINNATI TICKETS
Intercollegiate football is all about promoting talent in a healthy and competitive way. As far as competitiveness is concerned, a Indiana VS Cincinnati game ranks in the top three. A match between the Indiana Hoosiers Football and the Cincinnati Bearcats Football is like watching a full-on brawl between two wild beasts. The fiery spectators make the games even more enjoyable. You can enjoy their upcoming games with a Indiana VS Cincinnati ticket.
Indiana Hoosier Football is a subsidiary team of Indiana University, located in Bloomington, Indiana. The Hoosiers are a Division 1 (FBS) team and participate in the NCAA (National Collegiate Athletic Association). The Hoosiers have also been members of the Big Ten Conference since 1899. With players like Shaun Rivers and Jack Tuttle, the Indiana Hoosiers are top contenders for the championship.
Cincinnati Bearcats Football belong to the University of Cincinnati. They play in the Big 12 Conference and are also a part of the American Athletic Conference. They play against other teams in the NCAA Division 1. Cincinnati Bearcats Football have one of the most fantastic football teams in the state. They have big guns like Landon Fickell and Evan Prater on their team. When these guys go against the Hoosiers, you can expect blood. Witness their grit and spirit with a Indiana VS Cincinnati ticket.
A Indiana VS Cincinnati ticket is just what you need to enjoy the stars of the future before their rise to fame. Because of the hype around these games, demand for Indiana VS Cincinnati tickets is always high. If you don't want to miss out, get your Indiana VS Cincinnati ticket before they sell out.
INDIANA VS CINCINNATI TICKET PRICES AND GAME INFORMATION
HOW MUCH ARE INDIANA HOOSIERS FOOTBALL VS CINCINNATI BEARCATS FOOTBALL GAME TICKETS?
The average price for Indiana VS Cincinnati game tickets is $120. The lowest price that you may get for a Indiana VS Cincinnati ticket is $35. In comparison, expensive tickets to a Indiana VS Cincinnati game could set you back by more than $800. The prices for these tickets change based on the venue and the location of your seat within the venue. Another factor that could influence the price is the date of the game. You should check our website for accurate information on the prices of upcoming games.
HOW TO BUY CHEAP INDIANA VS CINCINNATI TICKETS?
If you want cheap Indiana VS Cincinnati tickets without any hassles, then we've got you covered. We have a plethora of tickets to upcoming games of the Indiana Hoosiers and Cincinnati Bearcats listed on our website. These tickets have varying prices for people with different budgets. You only need to go through our Cincinnati Bearcats List and Indiana Hoosiers List to locate a ticket based on your preferences. Once you've done that, just check out through our secure payment method and get ready for the game.
WHERE DO THE INDIANA VS CINCINNATI PLAY?
Most games of the Cincinnati Bearcats take place in Nippert Stadium. This stadium is located on the grounds of the University of Cincinnati. The Indiana Hoosiers play their home games in Memorial Stadium. This venue is located in Bloomington, Indiana. Indiana VS Cincinnati games will take place in either venue. You can find out about the exact location from our website.
WHEN DO THE INDIANA VS CINCINNATI PLAY AGAINST EACH OTHER THIS SEASON?
The Indiana Hoosiers and the Cincinnati Bearcats belong to separate conferences. As a result, we may not see them play against each other multiple times in a single season. It's one reason why the demand for their games is so high. Please check the lists on our website to find out when these two teams will play against each other.

Premium Seating offers a 100% Money-Back Guarantee on every ticket we sell.
We guarantee that your tickets will be authentic, valid for entry, and will arrive on time for your event - or your money back.
We strive to offer the best selection of upper, lower, and floor seating for your upcoming event. Know your getting a great deal on your next order!