100% guarantee that your tickets are authentic, the seats you ordered & arrive in time!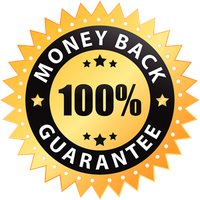 Heat Vs Wizards Tickets
Affordable Heat Vs Wizards tickets are on sale now! Heat Vs Wizards tickets are all authentic and 100% guaranteed.
HEAT VS WIZARDS TICKETS
If the ball is put through the opponent's basket to secure a home score, a basketball game might end with a perfect score. By acquiring Heat VS Wizards tickets for upcoming games, Miami Heat or Washington Wizards supporters can join the crowd and support their favorite team. So, if you are a supporter, then get these tickets and join the cheering audience.
The Miami Heat is a pro basketball team that competes in the National Basketball Association (NBA) and is a member of the Southeast Division of the Eastern Conference. By acquiring Heat VS Wizards tickets with the greatest seats, you can see their encounter with the Wizards.
A pro basketball team, the Washington Wizards, competes in the Eastern Conference Southeast Division of the National Basketball Association (NBA). The Heat VS Wizards tickets for the Heat and Wizards duel may be purchased if you want to see an action-packed basketball game where everyone is rooting for a certain team.
Tyler Herro, Jimmy Butler, Bam Adebayo, Duncan Robinson, Victor Oladipo, Omer Yurtseven, Gabe Vincent, and others from the Heat will compete against the Wizards' Corey Kispert, Rui Hachimura, Isaiah Todd, Daniel Gafford, Deni Avdija, Kyle Kuzma, Bradley Beal, Jonathan Davis, and others in an exciting Heat and Wizards game that you can watch by purchasing Heat VS Wizards tickets from our special webpage.
When Heat VS Wizards tickets are just a click away, and you can watch the game live, why wait and lose out on all the excitement?
HEAT VS WIZARDS TICKET PRICES AND GAME INFORMATION
HOW MUCH ARE MIAMI HEAT VS WASHINGTON WIZARDS GAME TICKETS?
The Heat VS Wizards game tickets start at $10 and go up to $56 on our website. The cost of a ticket may be affected by many variables, including the location of the games, the time of year, and more. Please make us your go-to source for the cheapest tickets available! How about getting started now? As soon as possible, Heat VS Wizards game tickets should be obtained.
HOW TO BUY CHEAP HEAT VS WIZARDS TICKETS?
We finally made our cheap Heat VS Wizards tickets available on our website. We understand how frustrating it can be to spend hours searching for the right cheap Heat VS Wizards tickets on the internet and still not be able to find what you're looking for. However, we have done all we can to make the procedure as simple as possible so that you may have fun while saving money! Please get your tickets from our website right now!
WHERE DOES THE HEAT VS WIZARDS PLAY?
The Games Heat VS Wizards are always played in each team's arena, as it is where they feel most comfortable competing. An indoor arena known as the FTX Arena or the Capital One Arena is found in Washington, DC. The games between the Heat and the Wizards will be played this season, which is located in the Penn Quarter district. On our website, you may buy tickets for upcoming games.
WHEN DO THE HEAT VS WIZARDS PLAY AGAINST EACH OTHER THIS SEASON?
The Heat and Wizards will face off multiple times in the next NBA season, and it should be an exciting one! Check our website for the most up-to-date information on upcoming game dates and times!

Premium Seating offers a 100% Money-Back Guarantee on every ticket we sell.
We guarantee that your tickets will be authentic, valid for entry, and will arrive on time for your event - or your money back.
We strive to offer the best selection of upper, lower, and floor seating for your upcoming event. Know your getting a great deal on your next order!