100% guarantee that your tickets are authentic, the seats you ordered & arrive in time!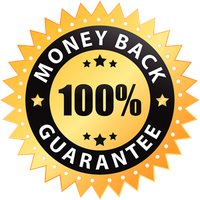 Heat Vs Knicks Tickets
Affordable Heat Vs Knicks tickets are on sale now! Heat Vs Knicks tickets are all authentic and 100% guaranteed.
HEAT VS KNICKS TICKETS
You may see your favorite players in action by purchasing Heat VS Knicks tickets from us. You'll need the finest seating locations at the venue to see the game from the perfect angle. The next game between these two teams, both of which are renowned for their outstanding gameplay, will be extremely exciting, so do not sit around and wait. Buy Heat VS Knicks tickets to the game and enjoy the encounter.
You may purchase Heat VS Knicks tickets this season to see the Miami Heat. This professional American basketball team competes in the NBA and is a member of the NBA Southeast Division Eastern Conference, taking on New York Knicks. The NBA's Knicks are a professional basketball team that plays in the Atlantic Division of the Eastern Conference. You can witness these teams live by purchasing Heat VS Knicks tickets for their upcoming games.
In their upcoming season, the Miami Heat and New York Knicks will have an incredible lineup. The Heat' Gabe Vincent, Markieff Morris, Kyle Lowry, Max Strus, Jamaree Bouyea, Jamal Cain, and others will participate. There will be competition from the Knicks, including Cam Reddish, Obi Toppin, Derrick Rose, Evan Fournier, Immanuel Quickley, Jalen Brunson, Julius Randle, and others.
Since we only have a limited number of tickets available, book from us as soon as possible to take advantage of our best prices. Get the Heat VS Knicks tickets as soon as you can to watch the best game live.
HEAT VS KNICKS TICKET PRICES AND GAME INFORMATION
HOW MUCH ARE MIAMI HEAT VS NEW YORK KNICKS GAME TICKETS?
The Heat VS Knicks game tickets start at about $11 and go up to around $138 on our website. The price of a ticket may be affected by some variables, including the location of the games and when you buy your ticket. You can rely on us to provide you with the most cost-effective tickets available! How about you go to work now? Get your tickets now if you want to see the Miami Heat take on the New York Knicks.
HOW TO BUY CHEAP HEAT VS KNICKS TICKETS?
Finally, our Heat VS Knicks tickets at a cheap have been made available for purchase via our website. Finding cheap Heat VS Knicks tickets online and not being able to locate what you're looking for is stressful, and we completely understand. To ensure you have a good time while saving money, we've done all we can to streamline the process. You must purchase your tickets online immediately!
WHERE DOES THE HEAT VS KNICKS PLAY?
To accommodate the preferences of both clubs, Heat VS Knicks games are always conducted in the team's respective home arenas. These games will be held at either the FX Arena or Madison Square Garden this season. Tickets for the next games may be purchased on our website right now.
WHEN DO THE HEAT VS KNICKS PLAY AGAINST EACH OTHER THIS SEASON?
The next season, NBA fans may look forward to many games between the Heat and Knicks. Please visit our website if you have any questions about forthcoming game dates and timings!

Premium Seating offers a 100% Money-Back Guarantee on every ticket we sell.
We guarantee that your tickets will be authentic, valid for entry, and will arrive on time for your event - or your money back.
We strive to offer the best selection of upper, lower, and floor seating for your upcoming event. Know your getting a great deal on your next order!