100% guarantee that your tickets are authentic, the seats you ordered & arrive in time!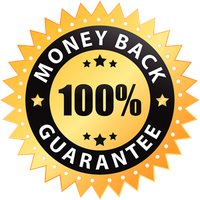 Hawks Vs Wizards Tickets
Affordable Hawks Vs Wizards tickets are on sale now! Hawks Vs Wizards tickets are all authentic and 100% guaranteed.
HAWKS VS WIZARDS TICKETS
Do you want to see the Atlanta Hawks and Washington Wizards play for the upcoming NBA championship? A distinct image of the game, complete with audience roars, chants for the team, and much more? Isn't that exciting? You may watch the teams' upcoming basketball games in a number of places this season. Purchase Hawks VS Wizards tickets to be ready for the entire Hawks and Wizards season!
Since its inception in 1961, the Washington Wizards have been a productive and professional basketball team. This American basketball team competes in the NBA and is a part of the Southeast Division of the Eastern Conference. The Atlanta Hawks are a professional American basketball team that has been playing in the NBA since 1946 and is a member of the Southeast Division of the Eastern Conference. Hawks VS Wizards tickets are available online so don't miss out and grab your tickets soon.
If you're a Hawks or Wizards fan, you should watch the game live to get the whole picture. Get Hawks VS Wizards tickets and go to the games in person. Rui Hachimura, Raul Neto, Ish Smith, Vernon Carey Jr., Cassius Winston, and others are on the Wizards' roster. Lou Williams, Tyrese Martin, Clint Capela, Kevin Huerter, and other players are on the Hawks' roster. Get your Hawks VS Wizards tickets now, and prepare for an amazing game.
Don't miss out on this fantastic opportunity, and order your Hawks VS Wizards tickets from us right away because demand for the games is great, and they can sell out at any time.
HAWKS VS WIZARDS TICKET PRICES AND GAME INFORMATION
HOW MUCH ARE ATLANTA HAWKS VS WASHINGTON WIZARDS GAME TICKETS?
The Hawks and Wizards game tickets are available on our website, with prices ranging from $12 to $59 or more each game. The teams compete in different cities. Thus the price of Hawks VS Wizards game tickets varies according to the venue and the matchup. Prices at the tiny market vary according to various factors, such as seating configurations, booking accessibility, game day, how well-liked the players and game are, facilities, and more.
HOW TO BUY CHEAP HAWKS VS WIZARDS TICKETS?
On our website, buying cheap Hawks VS Wizards tickets is quick and uncomplicated. You can consider all of your options in search of the best offer. It's not always easy to get affordable Hawks VS Wizards tickets to see your favorite team play, but with our service, you could get lucky and do so immediately. Although costs may vary by region, pricing will always be reasonable.
WHERE DO THE HAWKS VS WIZARDS PLAY?
If you're a fan of the Hawks or Wizards and want to witness them in action, scoring goals on the pitch, putting up tactics, etc., you should go to their respective home stadiums,
State Farm Arena
, and
Capital One Arena
. These locations host all their home games, and you are welcome to attend and show your support.
WHEN DO THE HAWKS VS WIZARDS PLAY AGAINST EACH OTHER THIS SEASON?
Browse the events list and information above to see the playoffs, regular season, postseason, and other team-ups between the two clubs. All Wizards games are available on the Washington Wizards tickets page, whereas all Hawks games are available on the Atlanta Hawks tickets page.

Premium Seating offers a 100% Money-Back Guarantee on every ticket we sell.
We guarantee that your tickets will be authentic, valid for entry, and will arrive on time for your event - or your money back.
We strive to offer the best selection of upper, lower, and floor seating for your upcoming event. Know your getting a great deal on your next order!