100% guarantee that your tickets are authentic, the seats you ordered & arrive in time!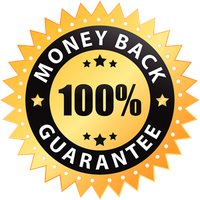 Hawks Vs Nets Tickets
Affordable Hawks Vs Nets tickets are on sale now! Hawks Vs Nets tickets are all authentic and 100% guaranteed.
HAWKS VS NETS TICKETS
Even though both clubs in the National Basketball Association have their reputations, the Brooklyn Nets and Atlanta Hawks games are fierce. The Hawks are renowned for giving the Nets a tough time throughout their playoffs and claiming the victory. Therefore, reserve your seats for their forthcoming games by purchasing Hawks VS Nets tickets, whether you adore the Nets or want to support the Hawks.
You may get Hawks VS Nets tickets and watch the game at Barclays Center, the Brooklyn Nets' home arena. The Nets are an NBA professional basketball team that plays in the Atlantic Division of the Eastern Conference.
Before they sell out, purchase Hawks VS Nets tickets because you do not want to miss it. The Hawks are a professional American basketball team that competes at State Farm Arena. This 58-year-old NBA team, the Atlanta Hawks, is a member of the Southeast Division of the Eastern Conference.
With Hawks VS Nets tickets, you can watch some incredible athletes perform live at the game locations. Timothe Luwawu-Cabarrot, Onyeka Okongwu, Lou Williams, Jock Landale, and other team players will be on the Hawks' starting lineup against the Nets. Bruce Brown Jr., Kyre Irving, Patty Mills, Seth Curry, and additional players will be on the roster for the Nets' game against the Hawks.
Get your Hawks VS Nets tickets today to see your favorite team play with all their might for the victory.
HAWKS VS NETS TICKET PRICES AND GAME INFORMATION
HOW MUCH ARE ATLANTA HAWKS VS BROOKLYN NETS GAME TICKETS?
The price of Hawks VS Nets game tickets on the secondary market fluctuates owing to various factors that impact ticket prices. On average, tickets for Hawks and Nets games start at $18 and may go up to $55 or more. The game's seating arrangements, seat position and level, venue, seat availability, and other factors may impact ticket pricing in the market.
HOW TO BUY CHEAP HAWKS VS NETS TICKETS?
Regarding ticket costs, they are often out of this world, and most of us, due to our limited financial means, cannot afford to pay such excessive fees to see our favorite teams live. Don't be concerned; we've got your back. Cheap Hawks VS Nets tickets are available on our website. Click the button once to get the tickets at a reasonable price and enjoy watching your favorite teams perform in the stadium.
WHERE DO THE HAWKS VS NETS PLAY?
Because of the fantastic ambiance packed with enthusiasm and the never-ending hope for your favorite team to win, the stadium is the best place to watch your favorite athletes perform! If you are a fan of either club, you may see the Hawks or Nets play at their respective stadiums, State Farm Arena and Barclays Center.
WHEN DO THE HAWKS VS NETS PLAY AGAINST EACH OTHER THIS SEASON?
The Hawks will play the Nets many times this season; see above for more information and a complete schedule. Go to the Atlanta Hawks tickets website to discover more about the team. Go to the Nets tickets website to discover more about the Brooklyn Nets.

Premium Seating offers a 100% Money-Back Guarantee on every ticket we sell.
We guarantee that your tickets will be authentic, valid for entry, and will arrive on time for your event - or your money back.
We strive to offer the best selection of upper, lower, and floor seating for your upcoming event. Know your getting a great deal on your next order!