100% guarantee that your tickets are authentic, the seats you ordered & arrive in time!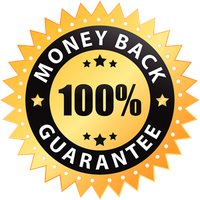 Hawks Vs Lakers Tickets
Affordable Hawks Vs Lakers tickets are on sale now! Hawks Vs Lakers tickets are all authentic and 100% guaranteed.
HAWKS VS LAKERS TICKETS
Are you a sports fan, but your monthly or yearly spending cap forces you to stay home to watch the National Basketball Association seasons and your favorite teams compete? Be relaxed. To see the game live while remaining within your budget, we are here to help you locate the finest Hawks VS Lakers tickets. Nothing compares to the atmosphere at the location, and you won't find it anywhere else, particularly not on television. So wake up and reserve your tickets right now.
So don't wait to buy your Hawks VS Lakers tickets; they are quick and simple to purchase and obtain via us. The Los Angeles Lakers are a California basketball franchise, whereas the Atlanta Hawks are a Georgia basketball team. While the Lakers compete in the Western Conference Pacific Division, the Hawks play in the Eastern Conference Southeast Division. Both teams compete in the NBA and have excellent basketball teams.
You will see some spectacular performances by players from both clubs this season after acquiring Hawks VS Lakers tickets. Bogdan Bogdanovic, John Collins, Jalen Johnson, Sharife Cooper, and others will be on hand to represent the Atlanta Hawks. Russell Westbrook, Anthony Davis, LeBron James, Malik Monk, Austin Reaves, and others are Los Angeles Lakers players. So, buy your tickets to see the Hawks VS Lakers today before they sell out.
HAWKS VS LAKERS TICKET PRICES AND GAME INFORMATION
HOW MUCH ARE ATLANTA HAWKS VS LOS ANGELES LAKERS GAME TICKETS?
There is a sizable support base for this NBA duel. If you enjoy watching Hawks and Lakers games, you may get your tickets straight from us. Hawks VS Lakers game tickets range from $61 to an average of $245. Tickets for this Hawks VS Lakers event on the resale market might cost more or less based on various variables.
HOW TO BUY CHEAP HAWKS VS LAKERS TICKETS?
The market fluctuates, and ticket costs for Hawks VS Lakers games can be either high or very low. We understand how essential it is for fans to see their favorite teams in person and find affordable tickets that do not put you in a difficult situation, which is why we are here for you. You've located the best spot to get cheap Hawks VS Lakers tickets. You may get these cheap tickets immediately from our website.
WHERE DO THE HAWKS VS LAKERS PLAY?
The Hawks play at State Farm Arena in Atlanta, Georgia, while the Lakers play at Crypto.com Arena in Los Angeles, California. By purchasing game tickets from us, you can support the players and teams you root for. So save some time and see the game in person from the best seats possible.
WHEN DO THE HAWKS VS LAKERS PLAY AGAINST EACH OTHER THIS SEASON?
This season, the Lakers and Hawks will clash frequently. Use the menu selections above to view the preseason, regular season, and postseason lists. Visit the Los Angeles Lakers tickets page for game and other Lakers information. Visit the Atlanta Hawks tickets website for information on the game and tickets.

Premium Seating offers a 100% Money-Back Guarantee on every ticket we sell.
We guarantee that your tickets will be authentic, valid for entry, and will arrive on time for your event - or your money back.
We strive to offer the best selection of upper, lower, and floor seating for your upcoming event. Know your getting a great deal on your next order!