100% guarantee that your tickets are authentic, the seats you ordered & arrive in time!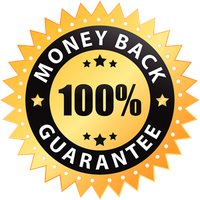 Hawks Vs Knicks Tickets
Affordable Hawks Vs Knicks tickets are on sale now! Hawks Vs Knicks tickets are all authentic and 100% guaranteed.
HAWKS VS KNICKS TICKETS
Do you enjoy the energy and atmosphere that a basketball game brings to the stadia and the timely announcement of scores and goals? In this situation, you should get Hawks VS Knicks tickets from our website. These NBA teams' live games are available to watch, and you may enjoy the greatest seats and a breathtaking perspective.
Set off on a memorable basketball trip while saving money and backing your favorite team. Yes, you can get affordable Hawks VS Knicks tickets from our website and see the basketball game in person with spectators from around the state. The New York Knicks are an NBA professional basketball team that competes in the Eastern Conference Atlantic Division. The Atlanta Hawks are a professional American basketball team that plays in the NBA and is a part of the Southeast Division of the Eastern Conference.
Grab the Hawks VS Knicks tickets to see the game with these Atlanta Hawks players, including Delon Wright, Clint Capela, AJ Griffin, De'Andre Hunter, and more. However, Hawks VS Knicks tickets are your chance to watch Julius Randle, Mitchell Robinson, Evan Fourier, Alec Burks, and other New York Knicks players in action.
Hawks VS Knicks tickets are either hard to get or very pricey. Take advantage of the opportunity to see the players play outside your televisions by grabbing yours from us.
HAWKS VS KNICKS TICKET PRICES AND GAME INFORMATION
HOW MUCH ARE ATLANTA HAWKS VS NEW YORK KNICKS GAME TICKETS?
The standard price range for Hawks and Knicks game tickets is $14 to $56. Hawks VS Knicks game tickets may be ordered through our website. The price of tickets in the secondary or resale market varies depending on a number of variables, including availability, seat location, participating teams, the popularity of the game, the sports facility where the club is playing, weekday or weekend, game hour, and several other criteria. Tickets may cost more if the games are held on a holiday and are in high demand.
HOW TO BUY CHEAP HAWKS VS KNICKS TICKETS?
Low-cost tickets are hard to get and scarce because of the success of both the Knicks and the Hawks. Even if you're lucky enough to get cheap tickets, they could already be sold out. Therefore, you can purchase cheap Hawks VS Knicks tickets from our website to see your favorite teams in action. Don't pass up this wonderful chance to save money on Hawks VS Knicks tickets.
WHERE DO THE HAWKS VS KNICKS PLAY?
If you want to join the animated and jubilant throng supporting the Hawks, go to State Farm Arena; if you want to join the crowd supporting the Knicks, go to Madison Square Garden in Manhattan, New York City Borough. At their respective home sites, you may see both teams compete.
WHEN DO THE HAWKS VS KNICKS PLAY AGAINST EACH OTHER THIS SEASON?
The Hawks and Knicks will play each other twice this basketball season, maybe three or more times. You can find more details, the playoff and regular season schedules, and other information above. Visit the Atlanta Hawks page for information on games and the New York Knicks page for information on games.

Premium Seating offers a 100% Money-Back Guarantee on every ticket we sell.
We guarantee that your tickets will be authentic, valid for entry, and will arrive on time for your event - or your money back.
We strive to offer the best selection of upper, lower, and floor seating for your upcoming event. Know your getting a great deal on your next order!