100% guarantee that your tickets are authentic, the seats you ordered & arrive in time!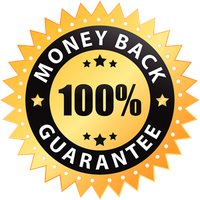 Hawks Vs Clippers Tickets
Affordable Hawks Vs Clippers tickets are on sale now! Hawks Vs Clippers tickets are all authentic and 100% guaranteed.
HAWKS VS CLIPPERS TICKETS
Are you a fan of the Atlanta Hawks and the Los Angeles Clippers and enjoy following their rivalry? If so, you might want to get Hawks VS Clippers tickets so you can see this rivalry live from a thrilling location. You should reserve your spots before they are taken since these basketball teams are excellent on both the offensive and defensive ends.
These teams play very well in their games and are professional basketball teams. You will be able to see both amazing teams if you have Hawks VS Clippers tickets. The Atlanta Hawks play in the NBA and are a part of the Southeast Division of the Eastern Conference. Los Angeles Clippers are a Western Conference Pacific Division member and play in the NBA.
Get the Hawks VS Clippers tickets before they run out of stock if you want to see the Clippers and Hawks battle several times this season. More Clippers players will be present, including Marcus Morris Sr., John Wall, and Paul George. The Hawks, on the other hand, will add important players like Chaundee Brown Jr., Clint Capela, Kevin Huerter, and others.
Get Hawks VS Clippers tickets from us to see the fantastic rivalry. This rivalry is regarded as one of the National Basketball Association's most fierce and physical contests. Therefore, don't pass up the chance to purchase Hawks VS Clippers tickets and see this rivalry firsthand.
HAWKS VS CLIPPERS TICKET PRICES AND GAME INFORMATION
HOW MUCH ARE ATLANTA HAWKS VS LOS ANGELES CLIPPERS GAME TICKETS?
The costs for Hawks VS Clippers game tickets may fluctuate significantly based on demand from buyers in the secondary business. The Hawks VS Clippers game ticket price can vary depending on a number of factors, including the venue where the team plays, the game's schedule, the night of the game, the teams' reputation, the location of the seats, and their level, and more. The average cost of tickets for Hawks VS Clippers games is $25.00, with prices often falling between $12.00 and $24.00.
HOW TO BUY CHEAP HAWKS VS CLIPPERS TICKETS?
You might think it would be tough to get cheap Hawks VS Clippers tickets, but we've made it simple. Before these tickets are all gone, you may quickly get these affordable tickets from our website, take in the lovely scenery, and treat yourself. By making reservations for your friends and family at the greatest pricing, you may watch the Hawks VS Clippers games from the finest seats and enjoy the event. No matter the venue, you may get affordable sports tickets on our website in excellent seats.
WHERE DO THE HAWKS VS CLIPPERS PLAY?
While the Hawks play in
State Farm Arena
in Atlanta, Georgia, the Clippers play at
Crypto.com Arena
in Los Angeles. By purchasing tickets from us, you can see a fantastic basketball game and the biggest and most storied rivalry between the Hawks and the Clippers from the best seats available at one of these venues.
WHEN DO THE HAWKS VS CLIPPERS PLAY AGAINST EACH OTHER THIS SEASON?
The Hawks and Clippers will clash numerous times this season. On our website, you can get all the information on the NBA, including thorough updates, dates, hours, days, and more. For Clipper's listings and lineups, visit the Los Angeles Clippers website; for the Atlanta Hawks, visit the Hawks website.

Premium Seating offers a 100% Money-Back Guarantee on every ticket we sell.
We guarantee that your tickets will be authentic, valid for entry, and will arrive on time for your event - or your money back.
We strive to offer the best selection of upper, lower, and floor seating for your upcoming event. Know your getting a great deal on your next order!