100% guarantee that your tickets are authentic, the seats you ordered & arrive in time!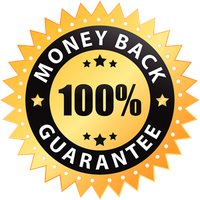 Hawks Vs Celtics Tickets
Affordable Hawks Vs Celtics tickets are on sale now! Hawks Vs Celtics tickets are all authentic and 100% guaranteed.
HAWKS VS CELTICS TICKETS
Do you support the Boston Celtics or the Atlanta Hawks as your team? Anyhow, Hawks VS Celtics tickets are what you should purchase right away if you want to see a live basketball game between the two teams and support your favorite team while sitting at the stadium and consuming some food and beverages. Purchase them from our website at a great price and take the game in person.
The Hawks are a professional American basketball club from Atlanta, Georgia. The Southeast Division of the Eastern Conference is where this NBA club competes. The Boston Celtics are a basketball team that plays professionally. You can watch the next match between the Hawks and the Celtics live by getting Hawks VS Celtics tickets. They are connected to the Atlantic Division of the Eastern Conference.
Because the Celtics and Hawks are two incredibly popular teams, fans like watching their games; you may support your favorite athletes this season, like Marcus Smart, Jayson Tatum, Derrick White, Grant Williams, and others from the Boston Celtics, by getting Hawks VS Celtics tickets. While the Atlanta Hawks' Trae Young, Lou Williams, Dejounte Murray, Delon Wright, and others.
Tickets for the Hawks VS Celtics game are in high demand due to both clubs' continuous media attention. What else are you waiting for? To attend the game live, buy these Hawks vs. Celtics tickets immediately.
HAWKS VS CELTICS TICKET PRICES AND GAME INFORMATION
HOW MUCH ARE ATLANTA HAWKS VS BOSTON CELTICS GAME TICKETS?
This NBA combo is distinctive and popular. You may purchase tickets for the Hawks and Celtics games if you like to watch them. The Hawks VS Celtics game tickets start at around $22, with an average cost of about $160. Depending on various factors, the price of these tickets in the tiny market may be higher or lower.
HOW TO BUY CHEAP HAWKS VS CELTICS TICKETS?
The cost of tickets for the Hawks vs. Celtics game can vary significantly. We realize how important it is for fans to watch their favorite teams live and to locate reasonable tickets that do not interfere with their usual spending habits. Therefore we are here for you in any circumstance. You've come to the right place if you're searching for cheap Hawks VS Celtics tickets. These inexpensive tickets are easily accessible on our website.
WHERE DO THE HAWKS VS CELTICS PLAY?
The Hawks play their home games at State Farm Stadium in Georgia, while the Celtics play them at TD Garden in Boston. You may support the club and players you love by buying their tickets from us. Therefore, watch the live game right away.
WHEN DO THE HAWKS VS CELTICS PLAY AGAINST EACH OTHER THIS SEASON?
The Celtics and Hawks will regularly compete this season. Look through the options above to see preseason, regular season, and postseason lists. Go to the tickets for Boston Celtics website to find out more about the Boston Celtics schedule and other details. To find out more about Atlanta Hawks games and other events, go to the tickets for Atlanta Hawks website.

Premium Seating offers a 100% Money-Back Guarantee on every ticket we sell.
We guarantee that your tickets will be authentic, valid for entry, and will arrive on time for your event - or your money back.
We strive to offer the best selection of upper, lower, and floor seating for your upcoming event. Know your getting a great deal on your next order!