100% guarantee that your tickets are authentic, the seats you ordered & arrive in time!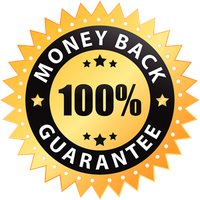 Hawks Vs Cavaliers Tickets
Affordable Hawks Vs Cavaliers tickets are on sale now! Hawks Vs Cavaliers tickets are all authentic and 100% guaranteed.
HAWKS VS CAVALIERS TICKETS
Many individuals fantasize about attending a sporting event in a stadium. To achieve your aim, you must obtain passes from our website. If you're a basketball fan who cheers for the Atlanta Hawks or the Cleveland Cavaliers, acquire your Hawks VS Cavaliers tickets for the most recent game since it's amazing to see your favorite teams participate at a stadium where you can completely support them and shout for their victory.
The Atlanta Hawks are a pro basketball club that competes in the NBA's Eastern Conference Southeast Division. If you want to see, this Georgia-based club play the Cavaliers, get your Hawks VS Cavaliers tickets before they sell out.
This Eastern Conference Central Division team competes in the National Basketball Association (NBA). The Cleveland Cavaliers is a basketball team in the United States. You can witness this squad, which has played in games since 1970, take on the Hawks by purchasing Hawks VS Cavaliers tickets.
This season, Jarrett Allen, Evan Mobley, Collin Sexton, Kevin Love, and other Cavaliers players will battle against Hawks players AJ Griffin, Jalen Johnson, Skylar Mays, Jock Landale, and others in an exciting and competitive basketball game. You can acquire the greatest seats and see the players compete by purchasing Hawks VS Cavaliers tickets from our website.
So, what are your plans? Purchase your Hawks VS Cavaliers tickets to make the most of the game as soon as possible.
HAWKS VS CAVALIERS TICKET PRICES AND GAME INFORMATION
HOW MUCH ARE ATLANTA HAWKS VS CLEVELAND CAVALIERS GAME TICKETS?
The cost of Hawks VS Cavaliers game tickets for this club is impacted by a number of factors in the secondary market. For example, if seats are available, what seating chart design is utilized, how well-known the teams are, where they perform, and so on. Tickets for the Hawks-Cavs game may cost as little as $4, with an average price of $102 or higher, and prices can vary based on a number of factors.
HOW TO BUY CHEAP HAWKS VS CAVALIERS TICKETS?
Those who will see the Hawks take on the Cavaliers must be looking forward to their upcoming games, but what about the rising ticket prices? If you're one of those people, don't worry. We are here to help you. Purchase cheap Hawks VS Cavaliers tickets from us and see the Hawks and Cavaliers compete in an exciting basketball game. Purchase cheap Hawks VS Cavaliers tickets as soon as possible and reserve your time slots.
WHERE DO THE HAWKS VS CAVALIERS PLAY?
If you are a fan and want to cheer for your team in person, you can get tickets to the thrilling game between the Hawks and the Cavaliers on our website. The Hawks play at State Farm Arena, while the Cavaliers play at Rocket Mortgage FieldHouse.
WHEN DO THE HAWKS VS CAVALIERS PLAY AGAINST EACH OTHER THIS SEASON?
Visit our website or look at the game plan above to discover all you need to know about the Hawks and Cavaliers matchup. The Events tab above may find all of the two teams' playoff, offseason, and championship games. See the Atlanta Hawks and Cleveland Cavaliers tickets page for a comprehensive list of Hawks and Cavaliers games.

Premium Seating offers a 100% Money-Back Guarantee on every ticket we sell.
We guarantee that your tickets will be authentic, valid for entry, and will arrive on time for your event - or your money back.
We strive to offer the best selection of upper, lower, and floor seating for your upcoming event. Know your getting a great deal on your next order!