100% guarantee that your tickets are authentic, the seats you ordered & arrive in time!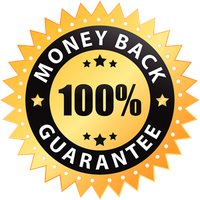 Hawaii Vs Nevada Tickets
Affordable Hawaii Vs Nevada tickets are on sale now! Hawaii Vs Nevada tickets are all authentic and 100% guaranteed.
HAWAII VS NEVADA TICKETS
Football season is finally here, and we're excited to see some of our favorite teams battle it out on the field! With live games coming closer and closer, we can feel the excitement! If you're just as excited as us, make sure to get your Hawaii vs Nevada tickets on our website!
Both teams are a part of Division One of the National Collegiate Athletic Association (NCAA) and the Mountain West Conference; the Mountain West/Hawaii Rainbow Warriors Football play for the University of Hawaii at Mānoa, while the Nevada Wolf Pack Football plays for the University of Nevada at Reno. It's been a long time since we have seen these two teams play against each other; fans are excited beyond words, and you should be too! Both teams are immensely talented; they play with strategy and vigor, making for an exciting game that you cannot miss out on! Your Hawaii vs Nevada tickets is only a click away!
Hawaii vs Nevada tickets are popular for a reason; the player rivalries between their team members are ones to watch; it's always exciting to see some of your favorite players, including Dior Scott of the Rainbow Warriors and Devonte Lee of the Wolf Packs, go head to head as they fight to win for their team! It'll be an experience you won't ever forget; make sure to get your Hawaii vs Nevada tickets as soon as you can!
Hawaii vs Nevada tickets is going on sale after a long while. Since the demand for them is high, we recommend getting your tickets ASAP to avoid finding them sold out.
HAWAII VS NEVADA TICKET PRICES AND GAME INFORMATION
HOW MUCH ARE MOUNTAIN WEST/HAWAII RAINBOW WARRIORS FOOTBALL VS NEVADA WOLF PACK FOOTBALL GAME TICKETS?
The average price for Hawaii vs Nevada game tickets is $70, while the lowest price for such tickets is $18.
To stay on the lower end of the scale, you can opt to attend a game on a weekday; select a seat away from the field or both! Premium tickets are also available for those looking for an even more exclusive experience! Premium tickets give you access to special services and perks throughout the game.
HOW TO BUY CHEAP HAWAII VS NEVADA TICKETS?
Besides premium tickets, our website also sells cheap Hawaii vs Nevada tickets! With tickets selling for as low as $18, almost any football fan can now attend a live game.
Alongside our low prices, we also offer a transparent payment policy that guarantees you won't be charged any hidden fees – the price you see at checkout is the only one you pay! Buying tickets has never been this convenient or reliable!
WHERE DO HAWAII VS NEVADA PLAY?
The Hawaii Rainbow Warriors play at Clarence T. C. Ching Athletics Complex in Honolulu, Hawaii, while the Nevada Wolf Packs play at Mackay Stadium in Reno, Nevada. Both teams will bring their amazing energy to every game – you will have the same great experience at either venue!
WHEN DO HAWAII VS NEVADA PLAY AGAINST EACH OTHER THIS SEASON?
The Hawaii Rainbow Warriors and the Nevada Wolf Packs are scheduled to play against each other a few times across the season! For more information about their games and the exact dates they will be played, you can visit our Rainbow Warriors game tickets page or our Wolf Packs game tickets page.

Premium Seating offers a 100% Money-Back Guarantee on every ticket we sell.
We guarantee that your tickets will be authentic, valid for entry, and will arrive on time for your event - or your money back.
We strive to offer the best selection of upper, lower, and floor seating for your upcoming event. Know your getting a great deal on your next order!