100% guarantee that your tickets are authentic, the seats you ordered & arrive in time!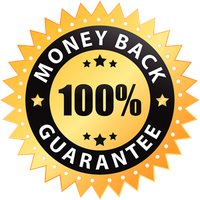 Giants Vs Brewers Tickets
Affordable Giants Vs Brewers Tickets are on sale now and all are 100% guaranteed.
GIANTS VS BREWERS TICKETS
Are you excited to see your favorite teams play it out on the field? The wait is now over for San Francisco Giants,' and Milwaukee Brewers' fans as both teams prepare to fight for the win! But first thing's first, head on over to our website to purchase your Giants vs Brewers tickets!
Both teams compete within Major League Baseball (MLB) and are a part of the National League (NL); the San Francisco Giants are a part of the West Division of the NL, while the Milwaukee Brewers are a part of the Central Division. Since the last season, a game between the two has been anticipated by fans, and now that it's here, excitement is in the air! Their games have the ability to keep you on the edge of your seat; the energy is always lively and buzzing as you watch the game with other fans. So what are you waiting for? Get your Giants vs Brewers tickets today!
Both teams' players are extremely talented in their sport – their talent and ability make their games so fun and interesting to watch! We know that fans are looking forward to seeing Alex Cobb of the Giants battle it out against Corbin Burnes of the Brewers. To experience the excitement for yourself, you must get your Giants vs Brewers tickets today!
Our website sells Giants vs Brewers tickets for all their game dates, so fans have many chances to see them play live. Make sure to purchase your Giants vs Brewers tickets while you still have the chance!
GIANTS VS BREWERS TICKET PRICES AND GAME INFORMATION
HOW MUCH ARE SAN FRANCISCO GIANTS VS MILWAUKEE BREWERS GAME TICKETS?
Although you can find Giants vs Brewers game tickets for as low as $9, the price tends to be $41 per person. We can assure you that we have the best prices in comparison to other ticketing vendors, but when buying tickets, be mindful of the factors that could influence the price you pay. This includes game location, game day (weekend or weekday), and seat location. The price you pay will depend on your choices.
HOW TO BUY CHEAP GIANTS VS BREWERS TICKETS?
You can buy cheap Giants vs Brewers tickets from our website. We promise to offer the best and lowest price based on your selections. However, as a customer, you can do a few things to make sure you pay a lower price. You could attend a game in a less popular location, attend a game that is on a weekday, or select a seat a bit further away from the field.
WHERE DO THE GIANTS VS BREWERS PLAY?
The home field for the San Francisco Giants is Oracle Park in San Francisco, California, while the home field for the Milwaukee Brewers is American Family Field in Milwaukee, Wisconsin. You will have the same great experience no matter which venue you end up going to – you should be excited for the game no matter where it is taking place!
WHEN DO THE GIANTS VS BREWERS PLAY AGAINST EACH OTHER THIS SEASON?
The San Francisco Giants and the Milwaukee Brewers plan to play against each other a few times throughout the season. If you'd like to know the exact dates in order to plan out your trip and buy tickets, you can visit our Giants tickets page or our Brewers tickets page.

Premium Seating offers a 100% Money-Back Guarantee on every ticket we sell.
We guarantee that your tickets will be authentic, valid for entry, and will arrive on time for your event - or your money back.
We strive to offer the best selection of upper, lower, and floor seating for your upcoming event. Know your getting a great deal on your next order!