100% guarantee that your tickets are authentic, the seats you ordered & arrive in time!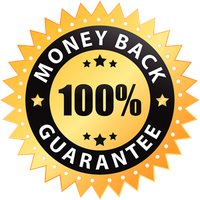 Giants Vs Athletics Tickets
Affordable Giants Vs Athletics Tickets are on sale now and all are 100% guaranteed.
GIANTS VS ATHLETICS TICKETS
After a year-long wait, baseball season is finally upon us; teams such as the San Francisco Giants and the Oakland Athletics are ready to play and battle it out on the field! So, what are you waiting for? Get your Giants vs Athletics tickets today!
Both teams compete within Major League Baseball (MLB); the San Francisco Giants are a part of the West Division of the National League (NL), while the Oakland Athletics are a part of the West Division of the American League (AL). Games between teams from different leagues are always heated, and the rivalry is always tense – filled with edge-of-your-seat excitement, don't miss out on getting your hands on Giants vs Athletics tickets!
Attending a live game can be an awesome experience – surrounded by likewise baseball fans, all cheering for their favorite team! Giants fans will be rooting for the team's star player, Brandon Crawford, while Athletics fans will be cheering on Christian Pache; the rivalry between both players is intense- a reason why Giants vs Athletics tickets remain so popular!
Remember, Giants vs Athletics tickets go on sale once a year, so make sure to get your tickets while they're still available. Fans wait tirelessly for each season to get a chance to see their favorite teams in action – avail your opportunity while you still have the chance! Giants vs Athletics tickets are only a click away on our website!
GIANTS VS ATHLETICS TICKET PRICES AND GAME INFORMATION
HOW MUCH ARE SAN FRANCISCO GIANTS VS OAKLAND ATHLETICS GAME TICKETS?
Giants vs Athletics game tickets have a price of $85, while the lowest price for tickets is $25.
The price you pay will depend on your selections, such as whether you choose to attend a weekend or weekday game, and what seat you choose at the venue.
HOW TO BUY CHEAP GIANTS VS ATHLETICS TICKETS?
You can purchase cheap Giants vs Athletics tickets on our website! We promise to offer you the best price out there – we can assure you that you will not find prices like ours anywhere else! Make sure to purchase your tickets on our website while they're still in stock!
WHERE DO THE GIANTS VS ATHLETICS PLAY?
The San Francisco Giants play at Oracle Park in San Francisco, California, while the Oakland Athletics play at Oakland Coliseum in Oakland, California. Both venues center on the fans' experience and make the game enjoyable for all fans! You will have a good time no matter where you attend!
WHEN DO THE GIANTS VS ATHLETICS PLAY AGAINST EACH OTHER THIS SEASON?
The Giants and the Athletics are scheduled to play against each other multiple times throughout the season. To stay in the loop of the exact dates, you can follow either our San Francisco Giants page or our Oakland Athletics page – they are continuously updated when new dates are announced. We cannot wait to see you at the games!

Premium Seating offers a 100% Money-Back Guarantee on every ticket we sell.
We guarantee that your tickets will be authentic, valid for entry, and will arrive on time for your event - or your money back.
We strive to offer the best selection of upper, lower, and floor seating for your upcoming event. Know your getting a great deal on your next order!