100% guarantee that your tickets are authentic, the seats you ordered & arrive in time!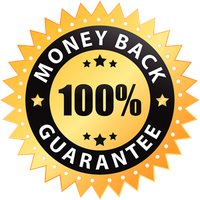 Giants Vs Marlins Tickets
Affordable Giants Vs Marlins Tickets are on sale now and all are 100% guaranteed.
GIANTS VS MARLINS TICKETS
Baseball season is finally here, as the San Francisco Giants and the Miami Marlins are ready to fight it out on the field for the win! Now that Giants vs Marlins tickets are available on our website, fans can get ready to see some of their favorite teams in action!
Both teams compete within Major League Baseball (MLB) and are a part of the National League (NL); the San Francisco Giants are a part of the West Division of the NL, while the Miami Marlins are a part of the East Division. Fans have been looking forward to the two teams playing against each other all year long; their games are filled with the edge-of-your-seat intensity and keep you hooked from the very beginning. Don't miss out on your chance to attend the game of the season – get your Giants vs Marlins tickets today!
Both teams have intense player rivalries between each other – fans of the teams are looking forward to seeing Brandon Crawford of the Giants battle it out with Jazz Chisholm of the Marlins. Both players are immensely talented, making their rivalry even more exciting to witness. To see your favorite players in action, make sure to get your Giants vs Marlins tickets ASAP!
Giants vs Marlins tickets are high in demand; we're not expecting them to last very long. Visit our website and get your Giants vs Marlins tickets before they are all sold out!
GIANTS VS MARLINS TICKET PRICES AND GAME INFORMATION
HOW MUCH ARE SAN FRANCISCO GIANTS VS MIAMI MARLINS GAME TICKETS?
Although Giants vs Marlins game tickets can be found for as low as $16, the price tends to be $53 per person. Not everyone pays the same price for tickets; factors such as game location, game day (weekend or weekday), and seat selection can influence the price you pay for your tickets. If you pick a weekend game at a popular location with a premium seat, you can expect to pay a price well above the average.
HOW TO BUY CHEAP GIANTS VS MARLINS TICKETS?
You can buy cheap Giants vs Marlins tickets on our website. We can assure you that we have the best prices compared to all the other ticket vendors out there. Although we promise to give you the best and lowest price, there are some things you can do to lower the price you pay. They include choosing a less popular location, attending a weekday game, and selecting a seat further from the field.
WHERE DO THE GIANTS VS MARLINS PLAY?
The San Francisco Giants play at Oracle Park in San Francisco, California and the Miami Marlins play at LoanDepot Park in Miami, Florida. We can guarantee that you will have an amazing time at the game no matter which location you choose to attend. Both venues are well known in the baseball world and are known for a great fan experience.
WHEN DO THE GIANTS VS MARLINS PLAY AGAINST EACH OTHER THIS SEASON?
The San Francisco Giants and the Miami Marlins will play against each other multiple times within the season. Fans can visit our Giants tickets page or our Marlins tickets page to find the exact dates for when the teams play. Once you find a suitable date, all you have to do is click 'purchase'!

Premium Seating offers a 100% Money-Back Guarantee on every ticket we sell.
We guarantee that your tickets will be authentic, valid for entry, and will arrive on time for your event - or your money back.
We strive to offer the best selection of upper, lower, and floor seating for your upcoming event. Know your getting a great deal on your next order!