100% guarantee that your tickets are authentic, the seats you ordered & arrive in time!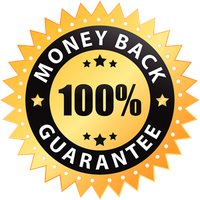 Giants Vs Mariners Tickets
Affordable Giants Vs Mariners Tickets are on sale now and all are 100% guaranteed.
GIANTS VS MARINERS TICKETS
To see your favorite players at the ballpark, you must have the ideal seats, which you can acquire by getting Giants VS Mariners tickets bought from us. You may see the two teams compete live while watching the outstanding players play by purchasing a seat for their upcoming game. Both teams are well-known for their incredible skill and amazing players, so do not miss out on live action.
The San Francisco Giants is a pro baseball franchise member of the National League West Division and competes in MLB. This franchise will soon be competing against the Mariners, and to watch the game live, you can get their Giants VS Mariners tickets.
The Seattle Mariners is a pro American baseball club member of the American League West Division and competes in MLB. If you support the Mariners, then get the Giants VS Mariners tickets for their upcoming game.
After acquiring the Giants VS Mariners tickets, you can get involved in all the excitement that comes with the live performances of the players. Carlos Santana, Ty France, Marco Gonzales, and others will play from Seattle Mariners in the upcoming game. Austin Slater, Wilmer Flores, Brandon Belt, and others will be facing Mariners from San Francisco Giants.
So, purchase your Giants VS Mariners tickets from our website to enjoy the games live at the venue while watching your favorite players compete.
GIANTS VS MARINERS TICKET PRICES AND GAME INFORMATION
HOW MUCH ARE SAN FRANCISCO GIANTS VS SEATTLE MARINERS GAME TICKETS?
Giants VS Mariners game tickets typically range from $24.00 to $42.00 each game. Top teams like San Francisco Giants and Seattle Mariners have tickets available for their games against each other, but prices change based on various variables in the local market, and tickets are difficult to get. These elements might include seat location, team reputation, date and time of the game, seat type, the game's popularity, and seat availability.
HOW TO BUY CHEAP GIANTS VS MARINERS TICKETS?
Cheap Giants VS Mariners tickets are available on our website for fans to buy and enjoy the game live. Fans may experience a fantastic and energetic environment at the ballpark while watching their favorite teams, the Mariners and Giants, compete in baseball games by purchasing the best seats and tickets from us. The Mariners and Giants tickets frequently sell out fast, so we urge you to visit our website immediately and book your seats.
WHERE DO THE GIANTS VS MARINERS PLAY?
You are welcome to join the boisterous crowds watching the games in each venue; if you are a supporter, you can buy tickets to view the games at the home ballparks of the teams. At T-Mobile Park, you may join the wild Seattle Mariners fans, or at Oracle Park, you can join the enthusiastic San Francisco Giants fans.
WHEN DO THE GIANTS VS MARINERS PLAY AGAINST EACH OTHER THIS SEASON?
The Mariners and Giants will frequently clash in intense baseball games this season. For details on future games, visit the webpage for Seattle Mariners tickets. Visit the San Francisco Giants tickets page for more on future Giants games. The starting lineups, statistics, and data are on the website for you to see.

Premium Seating offers a 100% Money-Back Guarantee on every ticket we sell.
We guarantee that your tickets will be authentic, valid for entry, and will arrive on time for your event - or your money back.
We strive to offer the best selection of upper, lower, and floor seating for your upcoming event. Know your getting a great deal on your next order!