100% guarantee that your tickets are authentic, the seats you ordered & arrive in time!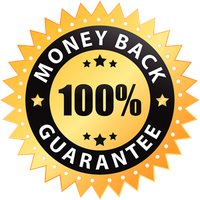 Giants Vs Braves Tickets
Affordable Giants Vs Braves Tickets are on sale now and all are 100% guaranteed.
GIANTS VS BRAVES TICKETS
If you are an MLB enthusiast and love watching live games, you might have seen the San Francisco Giants play against the Atlanta Braves at least once in your life. If you want to go to one of their live games again, you should buy Giants vs Braves tickets from our website!
You should also be aware that the San Francisco Giants are a professional baseball team based in San Francisco, California. They are a member of the National League West division of MLB. The Atlanta Braves are an American professional baseball team headquartered in Atlanta, Georgia, competing in the National League East division of Major League Baseball. To watch both the teams facing off against each other at a baseball stadium near you, you should check out all the information about Giants vs Braves tickets on our website!
At every baseball game during the MLB season, fans from across America come together to cheer for their teams. It's not just cheering that you will see happening evidently at the stadium, but also the unique emotions that people carry. You should get the Giants vs Braves tickets to see it all for yourself!
Watching Brandon Belt in the stadium facing off against one of the Braves' best players, Chris Martin, is an experience of a life that you should have as well! To do that, you should get the Giants vs Braves tickets from our website now!
We know you might want different types of Giants vs braves tickets, even those are available on our website to buy!
GIANTS VS BRAVES TICKET PRICES AND GAME INFORMATION
HOW MUCH ARE SAN FRANCISCO GIANTS VS ATLANTA BRAVES GAME TICKETS?
Every year, fans of both the teams go on the internet surfing for the best-priced tickets. If you are one of those fans, you have finally come to the right website for price details. Giants vs Brave game tickets can be found at a starting price of $14 and an average price of $64. You will find the best prices on our website, so go and get your tickets now! The price may vary depending upon several different circumstances, and if you are someone who loves MLB games, you should get the tickets quickly!
HOW TO BUY CHEAP GIANTS VS BRAVES TICKETS?
You can buy cheap Giants vs Braves tickets from our website. The cheap tickets often go unavailable everywhere because they sell out quickly due to the high demand; however, you may find them at all times on our website. You need not worry about spending extra money now! However, we will advise you to get the cheap Giants vs Braves tickets at your earliest because they tend to sell out quickly here.
WHERE DO THE GIANTS VS BRAVES PLAY?
The Giants vs Braves may play against each other at the Oracle Park, the Giants' home arena, or at the Truist Park, the Braves' home arena. Wherever the teams play against each other, their rivalries will be amazing to watch live! If you are a fan of either of the teams, you should go to their games!
WHEN DO THE GIANTS VS BRAVES PLAY AGAINST EACH OTHER THIS SEASON?
Giants vs Braves games happen in every MLB season, and the games will also happen this year. If you want to know further details about the game dates, you should go ahead and check out our website because we have a detailed game schedule on our website as well.

Premium Seating offers a 100% Money-Back Guarantee on every ticket we sell.
We guarantee that your tickets will be authentic, valid for entry, and will arrive on time for your event - or your money back.
We strive to offer the best selection of upper, lower, and floor seating for your upcoming event. Know your getting a great deal on your next order!