100% guarantee that your tickets are authentic, the seats you ordered & arrive in time!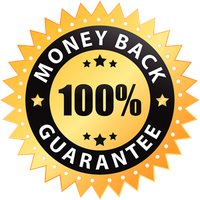 Georgia Vs Kentucky Tickets
Affordable Georgia Vs Kentucky tickets are on sale now! Georgia Vs Kentucky tickets are all authentic and 100% guaranteed.
GEORGIA VS KENTUCKY TICKETS
If you want to become a part of something great, something larger than life, get a Georgia VS Kentucky ticket. A game between the Georgia Bulldogs and the Kentucky Wildcats isn't just a game of football. It's a clash of the hopes and dreams of two fan bases and two different states. The best thing about this game is the immersive experience. Even if you aren't a football fan, the environment inside the stadium will have you cheering in less than 10 minutes. Don't miss out; get a Georgia VS Kentucky ticket today.
The Georgia Bulldogs Football are a leading Division 1 (FBS) NCAA football team. They currently belong to the Eastern Division of the South-eastern Conference. They represent the glorious University of Georgia and are known for their reckless and don't-give-a-damn attitude. This factor is what gives them an edge over the other football teams. This year they have champions like Carson Beck and Stetson Bennett on their team. Victory is close but, at the same time, almost unreachable.
The only thing that stands between the Georgia Bulldogs Football and victory is the Kentucky Wildcats Football. The University of Kentucky is known for producing the menace known as the Kentucky Wildcats Football. They play Division 1 (FBS) football in the NCAA. Currently, they beat the soul of other teams in the Eastern Division of the South-eastern Conference. They have beasts like Will Levis. Going up against these guys is first-degree madness. Will the Bulldogs overcome these monsters? You'll have to get a Georgia VS Kentucky ticket to find out.
Typically, Georgia VS Kentucky tickets sell out weeks before the event. If you don't want to miss out on this wonderful game, get your Georgia VS Kentucky ticket from our website as soon as possible.
GEORGIA VS KENTUCKY TICKET PRICES AND GAME INFORMATION
HOW MUCH ARE GEORGIA BULLDOGS FOOTBALL VS KENTUCKY WILDCATS FOOTBALL GAME TICKETS?
The average price for Georgia VS Kentucky game tickets is $220. Some Georgia VS Kentucky tickets cost around $180. If you want to spend more, then you have the freedom to spend as much as $800 for high-class tickets. The price of these tickets tends to fluctuate based on a number of factors, like day, date, and game type. Games around the weekend could lead to an increase in price. You should check our website for accurate information about the price of Georgia VS Kentucky tickets.
HOW TO BUY CHEAP GEORGIA VS KENTUCKY TICKETS?
You can buy cheap Georgia VS Kentucky tickets from our website. We have the best Georgia VS Kentucky tickets available at the most competitive prices on the market. You can find tickets to almost every game and every venue on our website. You should go through our Georgia Bulldogs List and Kentucky Wildcats List to find tickets to upcoming Georgia VS Kentucky games. These lists also include information about other fixtures of the Bulldogs and Wildcats.
WHERE DO THE GEORGIA VS KENTUCKY PLAY?
The location of a Georgia VS Kentucky game changes based on the home ground of the two teams. The Georgia Bulldogs play their home games in the Sanford Stadium in Athens, Georgia. The Kentucky Wildcats play their home games on Kroger Field. You'll have to check our websites for accurate information on the location of upcoming games.
WHEN DO THE GEORGIA VS KENTUCKY PLAY AGAINST EACH OTHER THIS SEASON?
Since the Georgia Bulldogs and Kentucky Wildcats belong to the same conference and division, you could see them playing against each other quite often. Please check their respective lists on our website to know exactly when and where these two teams will face off against each other.

Premium Seating offers a 100% Money-Back Guarantee on every ticket we sell.
We guarantee that your tickets will be authentic, valid for entry, and will arrive on time for your event - or your money back.
We strive to offer the best selection of upper, lower, and floor seating for your upcoming event. Know your getting a great deal on your next order!