100% guarantee that your tickets are authentic, the seats you ordered & arrive in time!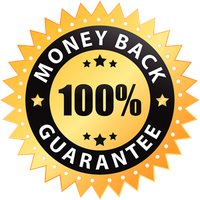 Georgia Vs Clemson Tickets
Affordable Georgia Vs Clemson tickets are on sale now! Georgia Vs Clemson tickets are all authentic and 100% guaranteed.
GEORGIA VS CLEMSON TICKETS
In a jungle, a fight between a Bulldog and Tiger would likely end in favor of the Tiger. However, on the field of football, it could go either way. The Georgia Bulldogs Football and Clemson Tigers Football aren't your average football teams. Both of these are ready to devour their foes whole. But what happens when you pit them against each other? Will the Tigers devour the Bulldogs, or will it be the other way around? Get a Georgia VS Clemson ticket to find out.
The Georgia Bulldogs Football represent the University of Georgia in Division 1 (FBS) of the NCAA. They belong to the East Division of the South-eastern Conference. It is one of the oldest members of the NCAA, and you can see all of that experience from the way they conduct themselves during their games. This team has some of the best players in the NCAA, like Stetson Bennett and Brock Vandagriff.
You can glimpse the primal chaos of football with a Georgia VS Clemson ticket. For reference, chaos is the Clemson Tiger's middle name. The Clemson Tigers Football play Division 1 (FBS) football in the NCAA. They play in the Atlantic Coast Conference. What separates the Clemson Tigers Football from the rest of the teams is their players. Their line-up is studded with diamonds like Will Dhipley and Hunter Johnson. Beating these guys to the goal is like trying to catch up with a locomotive on rocket fuel.
You can watch their upcoming games with a Georgia VS Clemson ticket. But remember, Georgia VS Clemson tickets are limited in numbers. Matches between the Bulldogs and Tigers are really rare. Due to their rarity, their tickets have a lot of demand. If you don't want to miss out, get your Georgia VS Clemson ticket today. You can get your ticket from our website in the next few minutes.
GEORGIA VS CLEMSON TICKET PRICES AND GAME INFORMATION
HOW MUCH ARE GEORGIA BULLDOGS FOOTBALL VS CLEMSON TIGERS FOOTBALL GAME TICKETS?
A Georgia VS Clemson game tickets cost around $145. Some Georgia VS Clemson tickets go for less than $85. The tickets that provide a better vantage point usually cost more. Some expensive tickets go for more than $450. The prices are bound to change based on a number of factors. One of the leading factors that determine the price is the date and day of a game. You should check the information on our website for accurate information about the prices of upcoming Georgia VS Clemson games.
HOW TO BUY CHEAP GEORGIA VS CLEMSON TICKETS?
You can buy cheap Georgia VS Clemson tickets from our website today. We have the most affordable Georgia VS Clemson tickets listed on our website. The best part is that we have tickets to other games of the NFL and NCAA as well. You can get all of these tickets at the most affordable prices. You only need to go through our Georgia Bulldogs List and Clemson Tigers List to find a ticket based on your preferences. When you find these tickets, book them on the spot, because apparently, everyone's looking for a cheap ticket these days.
WHERE DO THE GEORGIA VS CLEMSON PLAY?
The Clemson Tigers play their home games in the Clemson Memorial Stadium. This beautiful stadium is also known as Death Valley, foreboding the demise of whoever dares to step onto it. The Georgia Bulldogs play their home games in Sanford Stadium. This stadium is located in Athens, Georgia. A Georgia VS Clemson game will take place in either of these venues.
WHEN DO THE GEORGIA VS CLEMSON PLAY AGAINST EACH OTHER THIS SEASON?
The Georgia Bulldogs could play against the Clemson Tigers once or twice this season. Their games are rare because they belong to separate conferences and divisions. Games between these teams will depend on the success of these teams in the first leg of the season. You should keep an eye on our website to find out when and where these games will take place.

Premium Seating offers a 100% Money-Back Guarantee on every ticket we sell.
We guarantee that your tickets will be authentic, valid for entry, and will arrive on time for your event - or your money back.
We strive to offer the best selection of upper, lower, and floor seating for your upcoming event. Know your getting a great deal on your next order!