100% guarantee that your tickets are authentic, the seats you ordered & arrive in time!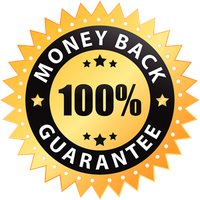 Florida Vs Samford Tickets
Affordable Florida Vs Samford tickets are on sale now! Florida Vs Samford tickets are all authentic and 100% guaranteed.
FLORIDA VS SAMFORD TICKETS
The NCAA is known for its sensational games and theatricality. Out of all the games this season, the best one based on these two metrics is the Florida Gators VS Samford Bulldogs. The Gators are savage, and the Bulldogs are ruthless. If you want to see what an all-out war looks like in football, get a Florida VS Samford ticket and watch these two teams play against each other.
Out of the numerous teams in the Eastern Division of the South-eastern conference, the Florida Gators Football is a force to be reckoned with. The Gators play Division 1 (FBS) football in the NCAA. They spare no effort in their pursuit of victory. You don't see grit like that often, not even in the NFL. The Gators have Jalen Kitna and Jack Miller on their team this year. These two could turn the whole Division upside down. And you can watch the top dogs quake in fear with a Florida VS Samford ticket.
But the Gators may have a hard time instilling fear into the Samford University Bulldogs Football. This team represents Samford University. They play Division 1 (FCS) football like the Florida Gators Football. They play their local games with other teams in the Southern Conference. This team is known for their all guns blazing playing style. They play every game as if their lives are on the line. This year Samford University Bulldogs Football has players like Montrell Washington and Kelsey Pope. You can watch them play against the Gators with a Florida VS Samford ticket.
With a Florida VS Samford ticket, you can also become a part of the extended fan bases of these teams. Root for your team on and off the field because that's what football is all about. But remember, a Florida VS Samford ticket is a rare commodity that almost everyone wants. If you don't want to miss out, get your Florida VS Samford ticket as soon as possible.
FLORIDA VS SAMFORD TICKET PRICES AND GAME INFORMATION
HOW MUCH ARE FLORIDA GATORS FOOTBALL VS SAMFORD UNIVERSITY BULLDOGS FOOTBALL GAME TICKETS?
The average price for most Florida VS Samford game tickets is $160. The lowest price that you can get for these game tickets is $125. In comparison, expensive Florida VS Samford tickets could cost more than $670. The price of these tickets could change based on a host of factors. One factor that can influence the price is the venue. Some venues could have more expensive tickets compared to others. You should check our website for accurate information about the price of these tickets.
HOW TO BUY CHEAP FLORIDA VS SAMFORD TICKETS?
You can get your cheap Florida VS Samford tickets from our website. We have tickets to Florida VS Samford games and other games of the Florida Gators and the Samford Bulldogs. The best part is that you can find a ticket based on your preference from the hundreds of different options that we provide. You can find the cheapest tickets as well as the more luxurious ones. Check out our Samford Bulldogs List and Florida Gators List to find the perfect tickets based on your budget.
WHERE DO THE FLORIDA VS SAMFORD PLAY?
A Florida VS Samford game will usually take place on the home ground of either team. The Florida Gators play their home games in the Ben Hill Griffin Stadium. This stadium is located on the campus of UF in Gainesville. The Samford Bulldogs play their home games in Seibert Stadium, located in Homewood, Alabama. To find out more about the location of the Florida VS Samford games, please check our website.
WHEN DO THE FLORIDA VS SAMFORD PLAY AGAINST EACH OTHER THIS SEASON?
The Florida Gators and Samford Bulldogs play in different divisions and conferences. Naturally, there won't be many opportunities for them to clash. They will nevertheless compete against each other at least once this season. For information on the times and locations of their games, keep an eye on our website.

Premium Seating offers a 100% Money-Back Guarantee on every ticket we sell.
We guarantee that your tickets will be authentic, valid for entry, and will arrive on time for your event - or your money back.
We strive to offer the best selection of upper, lower, and floor seating for your upcoming event. Know your getting a great deal on your next order!