100% guarantee that your tickets are authentic, the seats you ordered & arrive in time!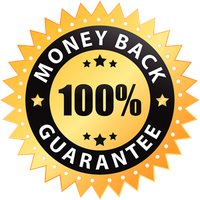 Falcons Vs Saints Tickets
Affordable Falcons Vs Saints tickets are on sale now! Falcons Vs Saints tickets are all authentic and 100% guaranteed.
FALCONS VS SAINTS GAME TICKETS
The Atlanta Falcons and the New Orleans Saints are ready to compete against each other as the football season is finally here! Now, you can buy your Falcons VS Saints tickets on our website with the click of a button! Make your purchase and get ready to watch the game of the season!
Both teams are a part of the National Football League (NFL) and are a part of the South Division of the NFL's National Football Conference (NFC). Games between teams from the same conference, let alone the same division, are always filled with thrill and excitement as the Atlanta Falcons and New Orleans Saints compete for the glory of being the winning team in the conference! Make sure to get your Falcons VS Saints tickets today!
Football games are always fun to attend – fans come together for their love of the sport and cheer on their favorite team in unity; safe to say, it is a one-of-a-kind experience. Fans cheer for their favorite players, with Falcons fans making noise for Bryan Edwards and Saints fans rooting for Jarvis Landry. The rivalry between the teams' players is completely unmatched; you can only witness it once you buy your Falcons VS Saints tickets!
Falcons VS Saints tickets only go on sale once a year – the teams only play live at certain points during the season, and it would be a shame to miss out! Log on to our website and get your Falcons VS Saints tickets today!
FALCONS VS SAINTS TICKET PRICES AND GAME INFORMATION
HOW MUCH ARE ATLANTA FALCONS VS NEW ORLEANS SAINTS GAME TICKETS?
On average, Falcons VS Saints game tickets cost around $93, while the lowest price for them is $35.
When buying tickets, it is important to keep the factors influencing the price in mind. Your choice of game location, game day (weekend or weekday), game type (rivalry or regular), and seat selection can influence the price you pay and determine whether you pay more or less than the average.
HOW TO BUY CHEAP FALCONS VS SAINTS TICKETS?
You can now buy cheap Falcons VS Saints tickets on our website! No matter what your choices are within the above factors, we promise always to give you the best price possible – we make it accessible for almost any fan to attend a game!
To make the price lower for yourself, attend a game that is in a less popular location, on a weekday, and choose a seat further away from the field.
WHERE DO THE FALCONS VS SAINTS PLAY?
The Atlanta Falcons play at their home field, Mercedes Benz Stadium in Atlanta, Georgia, while the New Orleans Saints play at Caesars Superdome in New Orleans, Louisiana. No matter which venue you end up attending, you should be excited about your live football game – both venues are awesome!
WHEN DO THE FALCONS VS SAINTS PLAY AGAINST EACH OTHER THIS SEASON?
The Atlanta Falcons and the New Orleans Saints are scheduled to play against each other multiple times throughout the season. Visit our Falcons game tickets page or our Saints game tickets page to get more information about their games and exact dates.

Premium Seating offers a 100% Money-Back Guarantee on every ticket we sell.
We guarantee that your tickets will be authentic, valid for entry, and will arrive on time for your event - or your money back.
We strive to offer the best selection of upper, lower, and floor seating for your upcoming event. Know your getting a great deal on your next order!