100% guarantee that your tickets are authentic, the seats you ordered & arrive in time!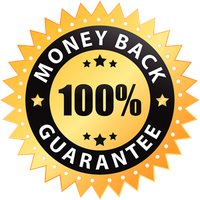 Falcons Vs Lions Tickets
Affordable Falcons Vs Lions tickets are on sale now! Falcons Vs Lions tickets are all authentic and 100% guaranteed.
FALCONS VS LIONS TICKETS
Are you ready for the new football season? With brand new Falcons VS Lions tickets on sale, we're excited to watch the Atlanta Falcons fight it out against the Detroit Lions, and you should be too!
Both teams are a part of the National Football League (NFL); the Atlanta Falcons are a part of the South Division of the NFL's National Football Conference (NFC), while the Detroit Lions are a part of the North Division of the NFC. Both teams are known to play with amazing passion; comprising of extremely talented players, games between the two teams can keep you on your toes. Attending a game will fill you with excitement, and you'll have the chance to have an amazingly fun experience! Get your Falcons VS Lions tickets today!
Talented players lead to amazing player rivalries – one of the reasons Falcons VS Lions tickets remain so popular. When you attend a live game, you'll find Falcons fans rooting for Casey Hayward, while Lions fans will be cheering on Jeff Okudah. Make sure to get your Falcons VS Lions tickets ASAP and get your chance to see some of your favorite players live on the field!
Falcons VS Lions tickets only go on sale once a year, so make sure to get your tickets before they're all gone! Don't let this chance go to waste – we'll see you at the game!
FALCONS VS LIONS TICKET PRICES AND GAME INFORMATION
HOW MUCH ARE ATLANTA FALCONS VS DETROIT LIONS GAME TICKETS?
The average price for Falcons VS Lions game tickets is around $85, while the lowest price for them is $20. These prices apply to regular tickets, within which you get a choice of game location, game day (weekend or weekday), and seat selection.
For an even more exclusive experience, you can choose to buy a premium ticket, which gives you VIP venue access, premium seat selection, and several other special services.
HOW TO BUY CHEAP FALCONS VS LIONS TICKETS?
You can buy cheap Falcons VS Lions tickets on our website. With prices as low as $20, now any fan can attend a game! Our extraordinary prices make football games accessible for all fans – no one can beat our prices! Our payment process is completely transparent – you will only be charged the end price you see at checkout; nothing more, nothing less!
Our website has the best prices; you won't have to go anywhere else!
WHERE DO THE FALCONS VS LIONS PLAY?
The Atlanta Falcons play at their home field, Mercedes Benz Stadium in Atlanta, Georgia, while the Detroit Lions play at Ford Field in Detroit, Michigan. Both venues are awesome and super stunning – you won't be missing out on anything if you attend one venue over the other; you will have a great time no matter which venue you attend!
WHEN DO THE FALCONS VS LIONS PLAY AGAINST EACH OTHER THIS SEASON?
The Atlanta Falcons and the Detroit Lions are scheduled to play against each other multiple times throughout the season. To get more information about their games and the dates they are scheduled, you can visit our Falcons game tickets page or our Lions game tickets page.

Premium Seating offers a 100% Money-Back Guarantee on every ticket we sell.
We guarantee that your tickets will be authentic, valid for entry, and will arrive on time for your event - or your money back.
We strive to offer the best selection of upper, lower, and floor seating for your upcoming event. Know your getting a great deal on your next order!