100% guarantee that your tickets are authentic, the seats you ordered & arrive in time!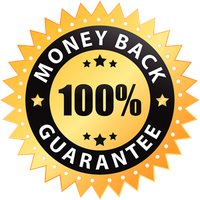 Eagles Vs Buccaneers Tickets
Affordable Eagles Vs Buccaneers tickets are on sale now! Eagles Vs Buccaneers tickets are all authentic and 100% guaranteed.
EAGLES VS BUCCANEERS TICKETS
What separates the best NFL games from the worst? The answer is the abundance of energy. If there's anything than an Eagles VS Buccaneers game has heaps of, then it is energy. With super-charged players surrounded by excited fans, an Eagles VS Buccaneers game is like an improvised Tomorrowland rave. Dance to the tunes of victory, and support your favorite team by getting Eagles VS Buccaneers tickets today. But what makes these teams and an Eagles VS Buccaneers ticket worth your time? Let's look at that.
The Philadelphia Eagles belong to the East Division of the NFC. Compared to the rest of the teams in the NFL, the Eagles have experienced only a few slumps. The reason for it could be their amazing players, peerless management, or the fact that they are one of the oldest teams in the NFL. The Eagles are ready to soar even higher with their bolstered team this year. They have the potential legend Jalen Hurts and the pack of muscles Haason Reddick on their team.
Victory would be inevitable for the Eagles if they weren't facing the Tampa Bay Buccaneers. The Buccaneers belong to the South Division of the National Football Conference. The Tampa Bay Buccaneers have a bag of tricks every year; they pull out something new. This year, they've pulled out Leonard Fournette and Tom Brady. The Eagles are up for a challenging game with these two around. And you can get in on all the action by getting an Eagles VS Buccaneers ticket.
With all that's been said and done, you can probably understand why an Eagles VS Buccaneers ticket is a once-in-a-blue-moon opportunity to witness the best in action. Get your Eagles VS Buccaneers ticket from our website before they run out.
EAGLES VS BUCCANEERS TICKET PRICES AND GAME INFORMATION
HOW MUCH ARE PHILADELPHIA EAGLES VS TAMPA BAY BUCCANEERS TICKETS?
A typical Eagles VS Buccaneers ticket may cost between $56 and $130. In most markets, the average price of an Eagles VS Buccaneers ticket stays close to $110. Higher-end or more expensive tickets can cost up to $750. The cost of the tickets will vary based on the day and the location. On occasion and during certain events, the price of a ticket can rise exponentially due to an increase in demand. Please visit our website for updated prices of the tickets.
HOW TO BUY CHEAP EAGLES VS BUCCANEERS TICKETS?
You can buy cheap Eagles VS Buccaneers tickets on our website. We have some of the best tickets at the most competitive prices. We are also one of the few websites that offer tickets for a wider clientele. You can buy tickets from our website based on your budget and preference. You should check our Philadelphia Eagles List and Tampa Buccaneers List to learn about upcoming games. These lists have information about other games of the Eagles and Buccaneers, so you might want to look into that.
WHERE DO THE EAGLES VS BUCCANEERS PLAY?
The Tampa Bay Buccaneers play their home games in Raymond James Stadium in Tampa Bay. The Philadelphia Eagles soar in the ginormous Lincoln Financial Field, located in Philadelphia, Pennsylvania. Naturally, either of these locations could host games between these two teams. You can find out about the exact location by looking at the details on our website.
WHEN DO THE EAGLES VS BUCCANEERS PLAY AGAINST EACH OTHER THIS SEASON?
The Eagles and Buccaneers belong to the same conference but in different divisions. Consequently, their face-offs are limited to a few times per season. Only a few lucky people get to enjoy these games. You'll have to check our lists to find out about the dates of upcoming fixtures.

Premium Seating offers a 100% Money-Back Guarantee on every ticket we sell.
We guarantee that your tickets will be authentic, valid for entry, and will arrive on time for your event - or your money back.
We strive to offer the best selection of upper, lower, and floor seating for your upcoming event. Know your getting a great deal on your next order!