100% guarantee that your tickets are authentic, the seats you ordered & arrive in time!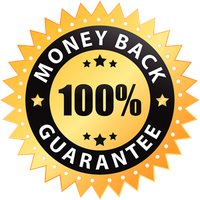 Duke Vs Kansas Tickets
Affordable Duke Vs Kansas tickets are on sale now! Duke Vs Kansas tickets are all authentic and 100% guaranteed.
DUKE VS KANSAS TICKETS
If you want to know what Division 1 (FBS) football is all about, get a Duke VS Kansas ticket and watch the Dukes Blue Devils play against the Kansas Jayhawks. What makes this game so special? The hype and crowd. Both of these teams have large fan bases that you can join with your Duke VS Kansas ticket. In addition to that, their aggressive plays make their football games all the more amusing. This year, you can watch them play live with a Duke VS Kansas ticket.
The Kansas Jayhawks Football belongs to the Big 12 Conference. They play their games for Kansas University. This team has produced some remarkable players over the years, like John Riggins. Their team this year isn't any lighter. They have big-shots like Ky Thomas and Kenny Logan Jr. If they were faced against any other team, their victory would be almost inevitable. Unfortunately for the Kansas Jayhawks Football, they have to face the Devils.
The Duke Blue Devils Football play for Duke University in the Atlantic Coast Conference. There's a reason why the full name of this team is Duke Blue Devils Football. They descend on the field like the devil and wreak havoc in the ranks of their foes. It doesn't matter if you've got the Hulk or a Phalanx on the other side; they will rip through it. This year they have Gavin Spurrier. Don't be fooled by his innocent looks; he is a beast.
You can watch both of them pick each other apart. And we reassure, it will be like two vultures preying on each other. You have the opportunity to enjoy the best teams of the NCAA in action through a Duke VS Kansas ticket. So, please don't waste a second more, and get your Duke VS Kansas tickets from our website.
DUKE VS KANSAS TICKET PRICES AND GAME INFORMATION
HOW MUCH ARE DUKE BLUE DEVILS FOOTBALL VS KANSAS JAYHAWKS FOOTBALL GAME TICKETS?
A Duke VS Kansas game ticket may cost between $125 and $230. The average price of a Duke VS Kansas ticket is around $180. Some of these tickets could cost more than $700. The cost of these tickets could change depending on where the seats are inside the stadium. For instance, seats with a better view will cost more than standard seats. For correct information on the prices, please refer to the lists on our website.
HOW TO BUY CHEAP DUKE VS KANSAS TICKETS?
You can purchase cheap Duke VS Kansas tickets from our website. We have tickets to all of the different NCAA and NFL games on our website. We also try to keep the prices of our tickets inclusive so that our broader customer base can find affordable and desirable tickets. Look through our Kansas Jayhawks List and Duke Blue Devils List to find tickets based on your needs. These lists also include information about other games between the Gators and Jayhawks.
WHERE DO THE DUKE VS KANSAS PLAY?
The Kansas Jayhawks play their home games in Lawrence Booth Kansas Memorial Stadium. As the name implies, this venue is located in Lawrence, Kansas. To watch home games of the Duke Blue Devils you'll have to visit the Wallace Wade Stadium. A Duke VS Kansas game could take place in either venue. Please check our website for accurate information on the venues.
WHEN DO THE DUKE VS KANSAS PLAY AGAINST EACH OTHER THIS SEASON?
The Kansas Jayhawks and Duke Blue Devils are from entirely different conferences and divisions. Naturally, these teams will have limited opportunities for competition. If you don't want to miss their upcoming games, then please check our website for information on their potential games.

Premium Seating offers a 100% Money-Back Guarantee on every ticket we sell.
We guarantee that your tickets will be authentic, valid for entry, and will arrive on time for your event - or your money back.
We strive to offer the best selection of upper, lower, and floor seating for your upcoming event. Know your getting a great deal on your next order!