100% guarantee that your tickets are authentic, the seats you ordered & arrive in time!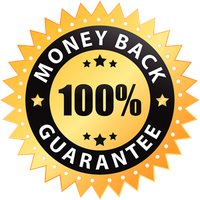 Dolphins Vs Titans Tickets
Affordable Dolphins Vs Titans tickets are on sale now! Dolphins Vs Titans tickets are all authentic and 100% guaranteed.
DOLPHINS VS TITANS TICKETS
A game between the Dolphins and Titans is like a dose of serotonin and dopamine for a fan of the NFL. A Dolphins VS Titans ticket is the key to getting that well-deserved dose of joy. When you get a Dolphins VS Titans ticket, you get a free pass to a rollercoaster of suspense, excitement, and wholesomeness. And why wouldn't you feel good when a team like the Dolphins, backed by the loyal crowds of Miami, faces the Titans and their equally endearing fans from Tennessee.
Never in the history of the NFL will there be a team as dedicated and talented as the Tennessee Titans. This team belongs to the South Division of the American Football Conference. Despite being in a slump, this team has always pushed forward. This tenacity and perseverance against all odds define the Titans and their loyal fan base. You can become a part of their fan base and experience being a part of a closely-knit community by getting some Dolphins VS Titans tickets.
Or you could support the Miami Dolphins while they take on the Tennessee Titans. The Miami Dolphins are a member of the AFC's East Division. They've had difficulty in winning over the past few years. But we may witness a comeback this year under the leadership of Christopher Grier and Mike McDaniel. The Dolphins even have Tyreek Hill and Jaylen Waddle on their roster. Don't miss the chance to see their epic games and get your Dolphins VS Titans tickets.
You should know that, like you, there are thousands of other people who want to experience the excitement of a live Dolphins VS Titans game. Unfortunately, the tickets to these games are limited. So if you don't want to miss out, you'll have to get your Dolphins VS Titans tickets before them.
DOLPHINS VS TITANS TICKET PRICES AND GAME INFORMATION
HOW MUCH ARE MIAMI DOLPHINS VS TENNESSEE TITANS GAME TICKETS?
A single Dolphins VS Titans game ticket can be purchased for as little as $28 and can cost up to $790. The better a ticket is, the more it will cost. These tickets can go up for three or maybe even four times their original prices on some markets. The cost of these tickets will change based on venue and date. Games around specific dates, like any holiday or close to weekends, can lead to an increase in price. Please refer to our Colts List or Titans List for accurate ticket prices.
HOW TO BUY CHEAP DOLPHINS VS TITANS TICKETS?
Our website offers the cheap Dolphins VS Titans tickets. So you can expect tickets based on your budget and preferences. However, in order to locate the Dolphins VS Titans tickets that are right for you, you must first look through our Miami Dolphins List and Tennessee Titans List. These lists will include information about Dolphins VS Titans games, i.e., venues, dates, and prices.
WHERE DO THE DOLPHINS VS TITANS PLAY?
The home ground of the Tennessee Titans is Nissan Stadium. It is located in Nashville, Tennessee. In comparison, the Miami Dolphins play in the gargantuan Hard Rock Stadium, located in the land of beaches and fresh air, Miami, Florida. Dolphins VS Titans games will usually take place in either of these venues.
WHEN DO THE DOLPHINS VS TITANS PLAY AGAINST EACH OTHER THIS SEASON?
The Miami Dolphins and Tennessee Titans will play against each other a few times this season. Some of the later fixtures have yet to be decided. For exact dates and locations of upcoming Dolphins VS Titans games, please go through the lists on our website.

Premium Seating offers a 100% Money-Back Guarantee on every ticket we sell.
We guarantee that your tickets will be authentic, valid for entry, and will arrive on time for your event - or your money back.
We strive to offer the best selection of upper, lower, and floor seating for your upcoming event. Know your getting a great deal on your next order!