100% guarantee that your tickets are authentic, the seats you ordered & arrive in time!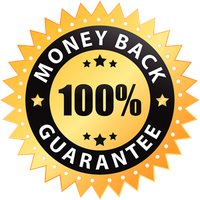 Dolphins Vs Steelers Tickets
Affordable Dolphins Vs Steelers tickets are on sale now! Dolphins Vs Steelers tickets are all authentic and 100% guaranteed.
DOLPHINS VS STEELERS TICKETS
This year the NFL has a lot of firecrackers in store for fans of live football. One of these firecrackers is the Dolphins VS Steelers game. Both the teams are strong, dedicated, and pumped up for their respective games. Both teams are also known for their loyal fan bases. When these two teams clash, the stadium rumbles like a thrashing mountain lion. And now you can enjoy it all with a Dolphins VS Steelers ticket.
What will you gain from a Dolphins VS Steelers ticket? You get to watch the best compete against the best. The Miami Dolphins are from the South Division of the American Football Conference. Back in their golden days, the Dolphins were a team to be reckoned with. People would quake in their boots when they would hear of the Dolphins.
This year, they've got players like Tyreek Hill and Teddy Bridgewater on their roster. These players, coupled with the excellent management skills of Mike McDaniels, could help the Dolphins reclaim their glory. And you can watch their resurrection with the help of a Dolphins VS Steelers ticket. The same can't be said for the Pittsburgh Steelers. The Steelers belong to the North Division of the American Football Conference. Unlike the Dolphins, the Saints have been on a winning streak for the past few years.
This year the Pittsburgh Steelers have players like Kenny Pickett and Mason Rudolph on their team. Victory would be theirs if the Dolphins didn't have a strong line-up. It will be a challenging and enjoyable match for fans on both sides of the fence. You can become a part of either fan base with a Dolphins VS Steelers ticket. You can get your Dolphins VS Steelers ticket from our website.
DOLPHINS VS STEELERS TICKET PRICES AND GAME INFORMATION
HOW MUCH ARE MIAMI DOLPHINS VS PITTSBURGH STEELERS GAME TICKETS?
A typical Dolphins VS Steelers game ticket will set your wallet back by $95. Some Dolphins VS Steelers tickets are available for as little as $32. More expensive tickets that offer a better view could cost you more than $600. The cost of a ticket may vary according to the venue and the date.
HOW TO BUY CHEAP DOLPHINS VS STEELERS TICKETS?
Our website offers cheap Dolphins VS Steelers tickets. We have a variety of tickets at the most affordable and competitive prices. All of our tickets are sold through a secure payment method, and you can have them almost instantly. Don't miss out and grab your cheap tickets from us today!
WHERE DO THE DOLPHINS VS STEELERS PLAY?
The Pittsburgh Steelers play their home games in Heinz Field in Pittsburgh, Pennsylvania. The Miami Dolphins play their home games in Hard Rock Stadium, located in Miami Gardens, Florida. Matches between these two teams can take place in either of these venues. Please consult the lists on our website to find out where and when these games will take place.
WHEN DO THE DOLPHINS VS STEELERS PLAY AGAINST EACH OTHER THIS SEASON?
The Pittsburgh Steelers and the Miami Dolphins do not play in the same conference or division. As a result, Dolphins VS Steelers games are a rarity each season. If you want to be included among the few people who enjoy this rare delight, please keep an eye on our list. These lists have information about upcoming Dolphins VS Steelers games and other games of these teams.

Premium Seating offers a 100% Money-Back Guarantee on every ticket we sell.
We guarantee that your tickets will be authentic, valid for entry, and will arrive on time for your event - or your money back.
We strive to offer the best selection of upper, lower, and floor seating for your upcoming event. Know your getting a great deal on your next order!