100% guarantee that your tickets are authentic, the seats you ordered & arrive in time!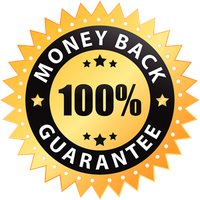 Dolphins Vs Seahawks Tickets
Affordable Dolphins Vs Seahawks tickets are on sale now! Dolphins Vs Seahawks tickets are all authentic and 100% guaranteed.
DOLPHINS VS SEAHAWKS TICKETS
Watching a football game is about inclusion in a community of like-minded people. You attend a football game because you feel the urge to connect with something grander, something more epic. A Dolphins VS Seahawks ticket is your token to this epic-ness. A game between the Dolphins and Seahawks isn't just a game; it's a three-hour-long movie about the trials and tribulations of a potential champion. And you aren't just a spectator; you're a witness to the trials.
The Miami Dolphins belong to the East Division of the American Football Conference. In comparison, the Seattle Seahawks belong to the West Division of the National Football Conference. Comparing the recent successes of both teams, the Dolphins lag behind. Over the past few years, the Miami Dolphins have often lost due to one thing or another. However, it hasn't dampened their spirit, and they are ready to turn the tide. But how will they turn the tide? To find out, you'll have to get a Dolphins VS Seahawks ticket.
The Seattle Seahawks have garnered considerable success and fame recently. They've won numerous division championships in the past decade and have often made it to the playoffs. What does this mean for the Dolphins? For starters, they'll have to give it their all if they want to win. This season, some of the top guns from the Seahawks side include names like Drew Lock and Tyler Lockett. Against these players, the Dolphins have tanks like Terron Armstead and Melvin Ingram.
These are some of the good players that we've named. There are a ton of other players that you can catch in action with a Dolphins VS Seahawks ticket. But where can you get a Dolphins VS Seahawks ticket from? You can Dolphins VS Seahawks tickets and tickets to all other upcoming games of the Dolphins VS Seahawks from our website.
DOLPHINS VS SEAHAWKS TICKET PRICES AND GAME INFORMATION
HOW MUCH ARE MIAMI DOLPHINS VS SEATTLE SEAHAWKS GAME TICKETS?
A common price range for Dolphins VS Seahawks game tickets is $60 to $120. Some Dolphins VS Seahawks tickets can be bought for less than $40. While more expensive tickets can cost more than $640. The prices are subject to change based on certain factors such as venue or event date.
HOW TO BUY CHEAP DOLPHINS VS SEAHAWKS TICKETS?
You can purchase cheap Dolphins VS Seahawks tickets. We have tickets for everyone and every budget. We offer tickets for those on a tight budget as well as those with more generous coffers. No matter what preferences you have, we will most likely have a ticket for you. Please look through our Dolphins List or our Seahawks List to discover the right tickets for you.
WHERE DO THE DOLPHINS VS SEAHAWKS PLAY?
The Seattle Seahawks play their home games in the vibrant and verdant Lumen Field in Seattle, Washington. The Miami Dolphins play their home games in Hard Rock Stadium in Miami Gardens, Florida. Matches between these two teams will take place in one of these venues. You can find the exact location for upcoming games by going through the lists on our website.
WHEN DO THE DOLPHINS VS SEAHAWKS PLAY AGAINST EACH OTHER THIS SEASON?
The Miami Dolphins and Seattle Seahawks belong to separate divisions. Naturally, games between these two teams are rare. Nevertheless, they will face each other at least once this season. Please look through our lists to find more information about their fixtures. You can find out about potential dates and venues from these lists.

Premium Seating offers a 100% Money-Back Guarantee on every ticket we sell.
We guarantee that your tickets will be authentic, valid for entry, and will arrive on time for your event - or your money back.
We strive to offer the best selection of upper, lower, and floor seating for your upcoming event. Know your getting a great deal on your next order!