100% guarantee that your tickets are authentic, the seats you ordered & arrive in time!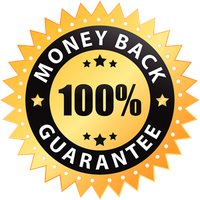 Dolphins Vs Saints Tickets
Affordable Dolphins Vs Saints tickets are on sale now! Dolphins Vs Saints tickets are all authentic and 100% guaranteed.
DOLPHINS VS SAINTS TICKETS
If you crave an action-packed game night, then a Dolphins VS Saints ticket is all you'll ever need. A Dolphins VS Saints ticket will allow you to watch two of the best teams of the NFL in action. You can watch the crowd roar with life. You can smell the excitement in the air (It's either that or the G-Fuel). Nevertheless, a Dolphins VS Saints ticket is your bid at enjoying life through rose-tinted glasses, snacks, and visually pleasing plays.
Miami Dolphins belong to the East Division of the American Football Conference. There aren't a lot of teams in the NFL that can boast of winning successive league championships. The Dolphins, however, have accomplished that feat. Unfortunately, they haven't been in the best shape since 2010 because of management issues. This year, things could turn out different because of the revamped player line-up.
Miami Dolphins have Tua Tagovailoa and Terron Armstead backing up their team. The New Orleans Saints are the complete opposite of the Dolphins. The Saints belong to the South Division of the National Football Conference. They've been winning back-to-back division championships and have made it to the playoffs quite often in the past few years. Their team is even stronger this year with players like Jameis Winston and Jarvis Landry.
When the Miami Dolphins and the New Orleans Saints step onto the field, the air itself heats up to a surreal degree. And now, you can become a part of this environment with a Dolphins VS Saints ticket. Where can you get your ticket? You can get your Dolphins VS Saints ticket from our website.
DOLPHINS VS SAINTS TICKET PRICES AND GAME INFORMATION
HOW MUCH ARE MIAMI DOLPHINS VS NEW ORLEANS SAINTS GAME TICKETS?
A common Dolphins VS Saints game ticket can cost $40 to $90. The cost of a less expensive Dolphins or Saints game ticket could linger around $40. More expensive tickets could cost way more, even up to $690. The prices are also bound to change because of certain events and factors. One such factor is the date and day of the game. Games around special days will lead to an increase in ticket prices. You can find up-to-date and accurate prices from the lists on our website.
HOW TO BUY CHEAP DOLPHINS VS SAINTS TICKETS?
You can buy cheap Dolphins VS Saints tickets on our website. Young, old, tall, short, we've got a ticket for everyone. Our tickets don't limit your wallet either. We have tickets for people with limited budgets and tickets for people with large budgets. You can find a ticket based on your preference. To find a ticket for your needs, please consult our Dolphins List or our Saints List. These lists also have information about other games.
WHERE DO THE DOLPHINS VS SAINTS PLAY?
The Miami Dolphins can often be found playing on the lush fields of Hard Rock Stadium, located in Miami Gardens, Florida. The New Orleans Saints play their games on their home turf Caesar's Superdome, located in New Orleans, Louisiana. Dolphins VS Saints games could take place in either venue. You can find out about the exact location on our website.
WHEN DO THE DOLPHINS VS SAINTS PLAY AGAINST EACH OTHER THIS SEASON?
The Miami Dolphins and the New Orleans Saints aren't from the same division or conference. Consequently, these two teams might not have many games against each other this season. But like most seasons, they will face each other a few times. You can consult our website and lists to find out about the dates and venues for these games.

Premium Seating offers a 100% Money-Back Guarantee on every ticket we sell.
We guarantee that your tickets will be authentic, valid for entry, and will arrive on time for your event - or your money back.
We strive to offer the best selection of upper, lower, and floor seating for your upcoming event. Know your getting a great deal on your next order!