100% guarantee that your tickets are authentic, the seats you ordered & arrive in time!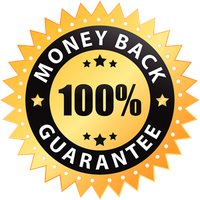 Dolphins Vs Patriots Tickets
Affordable Dolphins Vs Patriots tickets are on sale now! Dolphins Vs Patriots tickets are all authentic and 100% guaranteed.
DOLPHINS VS PATRIOTS TICKETS
Attending an exciting NFL game between teams like the Miami Dolphins and the New England Patriots is every football fan's dream. The supercharged crowds and the fiery field in these games are enough to rekindle the flames of passion in the hearts of the spectators. The noise is enough to drown the worries of everyday life. You get lost in the moment, and that is what makes a Dolphins VS Patriots game worth it. And now you can enjoy it all with a Dolphins VS Patriots ticket.
The Dolphins and the Patriots are golden age teams known for their back-to-back wins. Both have been in a slump over the past few years. The Dolphins belong to the East Division of the AFC. The Miami Dolphins have Tyreek Hill and Jaylen Waddle on their team. Both of these are remarkable players. They will have you hopping and cheering every two seconds. A Dolphins VS Patriots ticket will also let you witness the glory of the New England Patriots.
The New England Patriots will tear apart their opposition, boil them in their tears and eat them up. That's how savage the New England Patriots are on the football field. They've turned the heat up this year with players like Mac Jones and Ty Montgomery. And as if that wasn't overkill, they even have the grand master Bill Belichick as their head coach. Watching them is a gory treat that you shouldn't miss. Get your Dolphins VS Patriots ticket; you'll thank us later.
When Dolphins and Patriots come face to face with each other, there are bound to be a lot of fireworks and waterworks. Even if you're on the losing side, you'll still experience a torrent of bittersweet emotions. And this is what a good football game is like. The only thing you need to do to savour all of this is to get a Dolphins VS Patriots ticket. You can get your Dolphins VS Patriots ticket from our website today.
DOLPHINS VS PATRIOTS TICKET PRICES AND GAME INFORMATION
HOW MUCH ARE MIAMI DOLPHINS VS NEW ENGLAND PATRIOTS GAME TICKETS?
The price of a standard Dolphins VS Patriots game ticket can vary between $40 and $200. Some of the more expensive tickets that offer better vantage points can cost up to $700. The prices aren't fixed and change based on the value of your seat. Another factor that influences the price of your ticket is the venue. Some venues have higher ticket prices compared to others. To find out accurate prices, you'll have to visit our website.
HOW TO BUY CHEAP DOLPHINS VS PATRIOTS TICKETS?
You can get cheap Dolphins VS Patriots tickets to upcoming Dolphins VS Patriots games from our website. We have tickets at the best prices on the market. The best part is that our tickets are for everyone. We have a ticket for people with limited budgets and those with larger coffers. You should check out our Miami Dolphins List and New England Patriots to gather information about upcoming games. Through these lists, you can collect information about other games of these teams.
WHERE DO THE DOLPHINS VS PATRIOTS PLAY?
The Miami Dolphins play their home games in Hard Rock Stadium in Miami Gardens, Florida. The New England Patriots play their home games in Gillette Stadium in Foxborough, Missouri. Matches between the Dolphins and the Patriots will occur in either venue. You can find the exact venue by looking at the list on our website.
WHEN DO THE DOLPHINS VS PATRIOTS PLAY AGAINST EACH OTHER THIS SEASON?
Both the Dolphins and the Patriots belong to separate divisions and conferences. Games between these teams are rare treats, leading to a significant demand increase. You'll have to keep an eye on our websites if you don't want to miss out on upcoming Dolphins VS Patriots games.

Premium Seating offers a 100% Money-Back Guarantee on every ticket we sell.
We guarantee that your tickets will be authentic, valid for entry, and will arrive on time for your event - or your money back.
We strive to offer the best selection of upper, lower, and floor seating for your upcoming event. Know your getting a great deal on your next order!