100% guarantee that your tickets are authentic, the seats you ordered & arrive in time!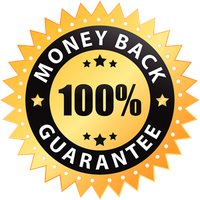 Dolphins Vs Jets Tickets
Affordable Dolphins Vs Jets tickets are on sale now! Dolphins Vs Jets tickets are all authentic and 100% guaranteed.
DOLPHINS VS JETS TICKETS
If you love intense football games, then a Dolphins VS Jets ticket is just what you need. A Dolphins VS Jets ticket will allow you to watch two of the best teams of the NFL in action. You will also experience the energy, sensation, and spirit that accompanies a Dolphins VS Jets game. The Miami Dolphins are perhaps the most tenacious team from the East Division of the American Football Conference. Why do we say that? Because they keep their heads up no matter what happens. Despite going through a long drought, this team has never slowed down its efforts.
Their coach for this season is Mike McDaniel, a frivolous and ingenious strategist. In addition to the strategist, the Miami Dolphins have the score-machine Tyreek Hill on their team. With everything going their way, they might be the ones making a victory lap this year. A feeling of odd restlessness, coupled with suspense, enfolds the stadium during their games.
The New York Jets belong to the same division and conference, but they are more or less the underdogs. They haven't had any significant wins in the past few years. However, this year could prove to be different. With players like Zach Wilson and Braxton Berrios, the New York Jets could revisit their glory days.
If you are a fan of the Jets, then missing their games is an irredeemable offense. Get your Dolphins VS Jets tickets today and help them rise to the heights of glory. The good news is that you can get a Dolphins VS Jets ticket from our website, the bad news is that the competition for these tickets is tough. If you don't want to miss out on this fiery game, then get your Dolphins VS Jets ticket as soon as possible.
DOLPHINS VS JETS TICKET PRICES AND GAME INFORMATION
HOW MUCH ARE MIAMI DOLPHINS VS NEW YORK JETS TICKETS?
A standard Dolphins VS Jets game ticket can cost $18 to $90. The average price of most Dolphins VS Jets tickets remains close to $70. The price of these tickets tends to change based on the venue and the date. What we mean is that some venues are located in urban centers and attract more people, leading to increased prices. In the same way, some games around weekends attract more attention, leading to an increase in prices. You can use our website to find accurate and up-to-date prices for upcoming Dolphins VS Jets games.
HOW TO BUY CHEAP DOLPHINS VS JETS TICKETS?
The best place to buy cheap Dolphins VS Jets tickets is our website. We have multiple different offers and packages for different games. We also keep the best interest of our customer base in our mind and offer tickets for people with varying budgets. You can check our Dolphins List and Jets List to find out about upcoming games. These lists also include information about other games of the Miami Dolphins and New York Jets.
WHERE DO THE DOLPHINS VS JETS PLAY?
Games between the Miami Dolphins and the New York Jets will be held in one of their home stadiums. So you can watch Dolphins VS Jets games in the picturesque Hard Rock Stadium located in Miami Gardens, Florida, or in the MetLife Stadium, located in East Rutherford, New Jersey. To find out exactly when you'll have to visit our website.
WHEN DO THE DOLPHINS VS JETS PLAY AGAINST EACH OTHER THIS SEASON?
The Miami Dolphins and the New York Jets belong to separate divisions and conferences. Naturally, they'll face each other only a few times this season. You'll have to consult our detailed lists to find out when and where these Dolphins VS Jets games will take place.

Premium Seating offers a 100% Money-Back Guarantee on every ticket we sell.
We guarantee that your tickets will be authentic, valid for entry, and will arrive on time for your event - or your money back.
We strive to offer the best selection of upper, lower, and floor seating for your upcoming event. Know your getting a great deal on your next order!