100% guarantee that your tickets are authentic, the seats you ordered & arrive in time!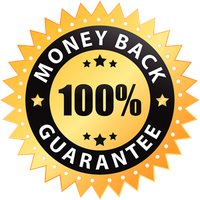 Dolphins Vs Buccaneers Tickets
Affordable Dolphins Vs Buccaneers tickets are on sale now! Dolphins Vs Buccaneers tickets are all authentic and 100% guaranteed.
DOLPHINS VS BUCCANEERS TICKETS
A Dolphins VS Buccaneers ticket isn't just a ticket to your average football game; it's a pass to the best game of the NFL. Both the Tampa Bay Buccaneers and the Miami Dolphins have large fan bases. And when both of these fan bases get together, they turn the stadium into a pit of rippling energy and rising noise. When you get a Dolphins VS Buccaneers ticket, you get the opportunity to become one with this energy. You get the chance to reawaken a part of your emotional spectrum that remains obscured by the dullness of everyday life.
The Tampa Bay Buccaneer belongs to the South Division of the NFC. There are hardly any teams in the NFL that can stand in their way. The Buccaneers are the drama house of the NFL. Eccentricity and drama are etched into their minds and bodies. But this year, they could take things a step further with Mike Evans and Tom Brady on their team. These two have legendary dexterity and chaotic energy.
The Miami Dolphins belong to the East Division of the NFC. Unlucky as they have been in the past few years, the Dolphins are ready to take the figurative bull by the horns and the Buccaneers by their belts. This year they have Tyreek Hill and Jaylen Waddle on their team. Even the upper management, including head coach Mike McDaniel, are super excited for some major wins this season. And every win of the Dolphins is a win for their fans. Become a part of the celebratory air with a Dolphins VS Buccaneers ticket.
But where can you get a Dolphins VS Buccaneers ticket from? The world has changed, and now you can get Dolphins VS Buccaneers tickets from the comfort of your home. You only need to go through our lists, select a ticket, and reserve it. It hardly takes more than 10 minutes.
DOLPHINS VS BUCCANEERS TICKET PRICES AND GAME INFORMATION
HOW MUCH ARE MIAMI DOLPHINS VS TAMPA BAY BUCCANEERS GAME TICKETS?
A standard Dolphins VS Buccaneers game ticket costs between $30 and $100. Prices fluctuate due to a variety of causes. The position of your seat and venue are factors that significantly influence the price. Good seats in most venues can cost more than $500. In addition, games around holidays or weekends will result in a price increase. You should check our website for pricing details on upcoming Dolphins VS Buccaneers games.
HOW TO BUY CHEAP DOLPHINS VS BUCCANEERS TICKETS?
The best place to get cheap Dolphins VS Buccaneers tickets is from us. There are numerous websites that promise good tickets but fail to deliver on their claims. Some don't offer security; others don't have all of the tickets. We offer our tickets at the most competitive prices in the most secure environment. Check out our Dolphins List or Buccaneers List for tickets to Dolphins VS Buccaneers games. Information about other games that you might be interested in is also available on these lists.
WHERE DO THE DOLPHINS VS BUCCANEERS PLAY?
If you want to see the Tampa Bay Buccaneers in action, you must go to Raymond James Stadium in Tampa Bay, Florida. You can enjoy games of the Miami Dolphins in Hard Rock Stadium, located in Miami Gardens, Florida. Dolphins VS Buccaneers games will take place in either venue. Visit our website for more specific information.
WHEN DO THE DOLPHINS VS BUCCANEERS PLAY AGAINST EACH OTHER THIS SEASON?
Fixtures for the latter part of the season have yet to be decided, which is why we can't say how many times they will face each other. Nevertheless, with the way things are going, they'll meet each other at least more than once. You can find out when and where by looking at the lists on our website.

Premium Seating offers a 100% Money-Back Guarantee on every ticket we sell.
We guarantee that your tickets will be authentic, valid for entry, and will arrive on time for your event - or your money back.
We strive to offer the best selection of upper, lower, and floor seating for your upcoming event. Know your getting a great deal on your next order!