100% guarantee that your tickets are authentic, the seats you ordered & arrive in time!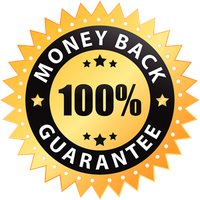 Dolphins Vs 49ers Tickets
Affordable Dolphins Vs 49ers tickets are on sale now! Dolphins Vs 49ers tickets are all authentic and 100% guaranteed.
DOLPHINS VS 49ERS TICKETS
A Dolphins VS 49ers ticket is what every fan of football needs. A Dolphins VS 49ers ticket means watching two of the strongest teams in the NFL pitched against each other. With your ticket, you can experience the rollercoaster of emotions that accompanies these games. From hope and despair to joy and profound melancholy, you can experience it all by watching the Dolphins and 49ers live.
The Miami Dolphins belong to the East Division of the American Football Conference. The Dolphins are backed by the frivolous crowds of Miami and head coach Mike McDaniel; the Dolphins are ready to turn the NFL upside down this season. The Miami Dolphins have gone all out with their roster. They have players like Tyreek Hill and Terron Armstead. What could be a better way of spending your game night than watching the Dolphins play?
The answer to this question is simple, and it starts with San Francisco. Watching the Dolphins against the San Francisco 49ers is like watching a special finale episode. The San Francisco 49ers belong to the West Division of the NFC. They have an equally formidable line-up, which includes Jimmy Garoppolo and Deebo Samuel. The waves of excitement that games between the Dolphins and the 49ers generate will be immeasurable.
Drown your senses in the joy and excitement by getting a Dolphins VS 49ers ticket. You can get your Dolphins VS 49ers ticket from our website, but remember the competition for these tickets is tough. You'd better be quick before someone else grabs them all.
DOLPHINS VS 49ERS TICKET PRICES AND GAME INFORMATION
HOW MUCH ARE MIAMI DOLPHINS VS SAN FRANCISCO 49ERS NAME GAME TICKETS?
The cost of a regular Dolphins VS 49ers game ticket is around $85. However, if you don't want to push your budget, then some Dolphins VS 49ers game tickets cost about $30. Higher-end tickets can cost more than $400. The prices aren't fixed and tend to change occasionally. Weekend games or play-offs usually have increased prices. The venue also plays a significant role in determining the price of a ticket. To avoid confusion about the price, we recommend going through the lists on our website.
HOW TO BUY CHEAP DOLPHINS VS 49ERS TICKETS?
There are hundreds of websites out there that offer cheap Dolphins VS 49ers tickets. We have Dolphins VS 49ers tickets and tickets to other enticing matchups for football and NFL enthusiasts. These tickets have varying prices, so people with varying budgets can afford them. You will have to go through our Dolphins List and 49ers List to find out about upcoming games of the Dolphins VS 49ers. These lists also include information about other games of the Dolphins and 49ers.
WHERE DO THE DOLPHINS VS 49ERS PLAY?
The Miami Dolphins usually play in Hard Rock Stadium. This stadium is located in the beautiful area of Miami Gardens, Florida. The San Francisco 49ers usually play in Levi's Stadium, located in Santa Clara, California. You can catch Dolphins VS 49ers games in either of these venues. You can double-check the exact location through our website.
WHEN DO THE DOLPHINS VS 49ERS PLAY AGAINST EACH OTHER THIS SEASON?
The Miami Dolphins and San Francisco 49ers may face each other several times this season. However, since the latter fixtures have yet to be decided, we can't say how often they'll face each other. You'll have to consult our lists to determine when and where these games will take place.

Premium Seating offers a 100% Money-Back Guarantee on every ticket we sell.
We guarantee that your tickets will be authentic, valid for entry, and will arrive on time for your event - or your money back.
We strive to offer the best selection of upper, lower, and floor seating for your upcoming event. Know your getting a great deal on your next order!