100% guarantee that your tickets are authentic, the seats you ordered & arrive in time!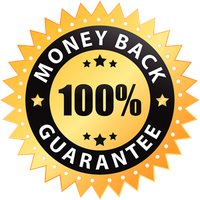 Dodgers Vs Rockies Tickets
Affordable Dodgers Vs Rockies Tickets are on sale now and all are 100% guaranteed.
DODGERS VS ROCKIES TICKETS
You can depend on seeing some long ones with Dodgers VS Rockies tickets in terms of home runs. If you get Dodgers VS Rockies tickets, be sure to carry a glove with you. Fans from all across the country will be clamoring for tickets, regardless of where the game is played (Coors Field or Dodger Stadium).
Even though the Los Angeles Dodgers and Colorado Rockies have faced one other more than 500 times, the competition between the two clubs for the National League West crown remains intense. Because both teams have devoted followings, games between the Los Angeles Dodgers and the Colorado Rockies tend to draw sold-out audiences.
The Colorado Rockies had a vendetta against the Los Angeles Dodgers from the start of the season. The Rockies and Dodgers got into a violent altercation twice in a single game in 1993, their debut season. The Dodgers presently lead the Rockies in the series, but there is enough player and fan animosity to sustain a growing rivalry between the two teams.
Many former Los Angeles Dodgers will be in attendance, including Yency Almonte, Brusdar Graterol, Will Smith, and Eddy Alvarez. Rockies players Daniel Bard, Jake Bird, Brian Serven, and Garrett Hampson are expected to make appearances this season. So get Dodgers VS Rockies tickets from our website and attend this year's clash!
Get your Dodgers VS Rockies tickets now if you're a big baseball fan! Our website has been selling MLB tickets for a very long time, and it comes as quite a surprise that the demand for Dodgers VS Rockies tickets is so high that it is among our most popular selling baseball series.
DODGERS VS ROCKIES TICKET PRICES AND GAME INFORMATION
HOW MUCH ARE LOS ANGELES DODGERS VS COLORADO ROCKIES GAME TICKETS?
The Dodgers VS Rockies game tickets start at $49.00. There are often bargains to be found on tickets or seats. There are some $3033.00 tickets available for the Los Angeles Dodgers VS Colorado Rockies game at Dodger Stadium. The best seats and most expensive tickets are available on our website. A single baseball ticket costs, on average, around $190.00.
HOW TO BUY CHEAP DODGERS VS ROCKIES TICKETS?
Regardless of your budget, we have a variety of cheap Dodgers VS Rockies tickets available. The Dodgers may have a better hitting lineup than the Cardinals, but both clubs have strong pitchers on their lineups. Attend this thrilling divisional game by buying tickets now!
WHERE DO THE DODGERS VS ROCKIES PLAY?
No matter where the game takes place, fans of the Dodgers and Rockies can expect an exhilarating game. Both teams play in lively stadiums where the attention is on the fans. Both the Dodgers and the Rockies play their home games at Dodger Stadium in Los Angeles, while Coors Field in Denver hosts the Rockies.
WHEN DO THE DODGERS VS ROCKIES PLAY AGAINST EACH OTHER THIS SEASON?
You can view all of the Dodgers and Rockies' regular season and playoff games using the event listings above. The Los Angeles Dodgers ticket website is available for all Dodgers games. Visit our Colorado Rockies tickets page for a comprehensive list of Rockies games.

Premium Seating offers a 100% Money-Back Guarantee on every ticket we sell.
We guarantee that your tickets will be authentic, valid for entry, and will arrive on time for your event - or your money back.
We strive to offer the best selection of upper, lower, and floor seating for your upcoming event. Know your getting a great deal on your next order!