100% guarantee that your tickets are authentic, the seats you ordered & arrive in time!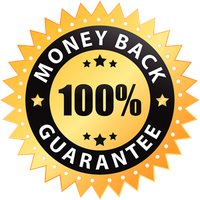 Dodgers Vs Rays Tickets
Affordable Dodgers Vs Rays Tickets are on sale now and all are 100% guaranteed.
DODGERS VS RAYS TICKETS
Are you someone who loves competitive games? Or are you someone who loves a good day out with family at a baseball stadium? Whatever kind of person you are, we are sure you will have a lot of fun at the live games if you get the Dodgers vs Rays tickets from our website!
Los Angeles Dodgers and Tampa Bay Rays are two American professional baseball teams. In Major League Baseball, the Dodgers are a part of the National League West division, whereas the Rays are members of the American League East division. The teams will be facing off against each other this MLB season, and being in one of the live games, you should buy Dodgers vs Rays tickets from our website!
If you are a baseball player or know a little about the sport, you must also know the importance of rivalries in every game. When Los Angeles Dodgers' Diego Cartaya plays against Tampa Bay Rays' T. Walls, we can sense the intense rivalries in the game as both the players make sure to do their best to make their team win the game! Reading about these rivalries is not enough; you should see them in a live game by getting Dodgers vs Rays tickets from our website!
If you are looking for different types of Dodgers vs Rays tickets to suit your needs, you can find them on our website and purchase any that are most suitable for you!
So what are you waiting for? Go ahead and get the Dodgers vs Rays tickets from our website!
DODGERS VS RAYS TICKET PRICES AND GAME INFORMATION
HOW MUCH ARE LOS ANGELES DODGERS VS TAMPA BAY RAYS GAME TICKETS?
The Dodgers vs Rays game tickets may be obtained online for as little as $12 and $56. You should check out our website if you're looking for the best ticket pricing. Prices will, of course, vary depending on several factors, including the game venue, the time of ticket purchase, and the types of seats available. You should look at our website for all of the ticket pricing information!
HOW TO BUY CHEAP DODGERS VS RAYS TICKETS?
Closer to the game dates, cheap Dodgers vs Rays tickets can be difficult to come by, but you can locate them on our website. It can be difficult to locate affordable tickets, especially if you are a supporter of one of the teams and want to see the games while saving some bucks. This is why we've made cheap Dodgers vs Rays tickets available on our website to make your life a little easier. You should purchase your tickets as soon as possible because they are expected to sell out rapidly.
WHERE DO THE DODGERS VS RAYS PLAY?
The Dodgers could play the Rays at their home stadium, Dodger Stadium, the Rays' home stadium, Tropicana Field, or Charlotte Sports Park. As soon as you go into any of the locations, you'll notice that they all have a particularly fun game vibe. Check to visit our website for more information.
WHEN DO THE DODGERS VS RAYS PLAY AGAINST EACH OTHER THIS SEASON?
Every MLB game season, the Dodgers face off against one other, and you can expect to see them do so again this year. If you're looking for precise game dates, go to our website, where we've recently updated a full version of the game calendar.

Premium Seating offers a 100% Money-Back Guarantee on every ticket we sell.
We guarantee that your tickets will be authentic, valid for entry, and will arrive on time for your event - or your money back.
We strive to offer the best selection of upper, lower, and floor seating for your upcoming event. Know your getting a great deal on your next order!