100% guarantee that your tickets are authentic, the seats you ordered & arrive in time!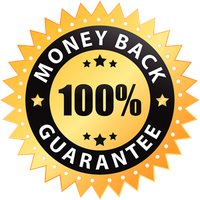 Dodgers Vs Mariners Tickets
Affordable Dodgers Vs Mariners Tickets are on sale now and all are 100% guaranteed.
DODGERS VS MARINERS TICKETS
The Los Angeles Dodgers are a Los Angeles-based professional baseball franchise, while the Seattle Mariners are a Seattle-based professional baseball team. The Dodgers play in Major League Baseball (MLB) as part of the National League (NL) West division, whereas the Mariners play in the American League (AL) West division. To be in the stadium and watch your favorite teams play a live MLB game, you should go ahead and get the Dodgers vs Mariners tickets from our website right now!
The players of each team have their own set of advantages and skills which lead them to get to the highest levels of their performance. Ken Griffy Jr. is one of the best team players of the Seattle Mariners because he always leads the team to its success! Maury Wills is one of the best players of the Los Angeles Dodgers. To feel the heat in the stadium between these players, you need to get the Dodgers vs Mariners tickets from our website!
The excitement is real, we are seeing how each team is getting to their utmost best to compete in the coming season. You will have the best time at either of the stadiums if you get Dodgers vs Mariners tickets from our website.
If you are someone who has been following MLB leagues for a long time, you must know how fun it is to have rivalries between teams. That is one of the things that makes each game a lot of fun! If you wish to have that fun in a live game, please get Dodgers vs Mariners tickets from our website!
We also have different types of Dodgers vs Mariners tickets on our website for everyone to enjoy the game!
DODGERS VS MARINERS TICKET PRICES AND GAME INFORMATION
HOW MUCH ARE LOS ANGELES DODGERS VS SEATTLE MARINERS GAME TICKETS?
The Dodgers vs Mariners game tickets start at roughly $23. On our website, the tickets cost an average of $56. If you're seeking the best tickets on the market, you should order them right now from our website! Prices may differ depending on a variety of factors like the game venue, the time of ticket purchase, the type of tickets, and much more! We assure you that you will get the best-priced tickets on our website!
HOW TO BUY CHEAP DODGERS VS MARINERS TICKETS?
Finding the cheapest tickets can become very hard. Whether you are a Dodgers or Mariners fan, you can purchase cheap Dodgers Vs Mariners tickets from our website at the cheapest prices available! We know you've been looking for cheap tickets so you can enjoy the game as much as possible, and we're thrilled to inform you that you've finally found the correct spot, you can purchase tickets from our website right now!
WHERE DO THE DODGERS VS MARINERS PLAY?
Watching the game at Dodger Stadium, cheering for your team's victory, or going all out at Busch Stadium; both will be amazing experiences! We are here to provide you with the best tickets you can get on the market, and you can watch your favorite game at any of the venues that are the most feasible for you.
WHEN DO THE DODGERS VS MARINERS PLAY AGAINST EACH OTHER THIS SEASON?
The Dodgers shall play against the Mariners in the coming season this year and we can't be excited enough to tell you that the exact dates will soon be available on our website! Watching the teams play in their best forte is something we all wait for all around the year, and now you can get the tickets for the games from our website as well!

Premium Seating offers a 100% Money-Back Guarantee on every ticket we sell.
We guarantee that your tickets will be authentic, valid for entry, and will arrive on time for your event - or your money back.
We strive to offer the best selection of upper, lower, and floor seating for your upcoming event. Know your getting a great deal on your next order!