100% guarantee that your tickets are authentic, the seats you ordered & arrive in time!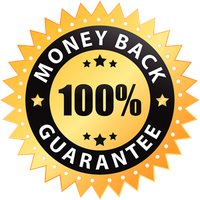 Dodgers Vs Athletics Tickets
Affordable Dodgers Vs Athletics Tickets are on sale now and all are 100% guaranteed.
DODGERS VS ATHLETICS TICKETS
Purchase your Dodgers VS Athletics tickets now, then don your green and gold for the next game. Every game between two of California's five major league clubs is significant, given that there are five. Just take a look at the Oakland Athletics (Al West) and the Los Angeles Dodgers (NL West). The Dodgers and A's have a long history with one another, although they compete in separate leagues and seldom encounter. Every time these California rivals meet paths, fans on both sides won't want to miss it since Dodgers-Athletics games are so uncommon. Baseball fans can get affordable Dodgers VS Athletics tickets for all MLB games on our website.
This is an amazing chance to see some of the most talented baseball players in the world compete! The Los Angeles Dodgers have a bevy of outstanding players on their roster, with names like Chris Taylor, Max Muncy, Reyes Moronta, and Cody Bellinger, to name just a few. When the new baseball season began, the Oakland Athletics roster had many important players, including Chad Pinder, Seth Brown, Nick Allen, and Kirby Snead, all of whom were in the starting lineup. Thus Dodgers VS Athletics tickets are in high demand among local sports fans. Buy them now before it's too late!
The venues where the Dodgers and Athletics met in those two World Series games are still used for their current games. In addition to being the most significant baseball stadium in the world, Dodger Stadium in Los Angeles has become one of the major leagues' oldest and most recognizable locations. When the A's are playing winning baseball, the RingCentral Coliseum, one of the sunniest stadiums in the major leagues, can be as loud and unruly as any other MLB arena. The A's are still going strong there. You may need assistance finding the most excellent bargain on Dodgers VS Athletics tickets these days since there is a huge demand for tickets for both teams. Simply choose the game and the day you choose, and we'll look for the most affordable Dodgers VS Athletics tickets out there.
DODGERS VS ATHLETICS TICKET PRICES AND GAME INFORMATION
HOW MUCH ARE LOS ANGELES DODGERS VS OAKLAND ATHLETICS GAME TICKETS?
Dodgers VS Athletics game tickets start at $16.00. The most expensive Dodgers VS Athletics events may have ticket prices as high as $4568.00. Learn more about VIP seats and other premium ticket choices by visiting our website. You should budget around $95.02 for a single baseball game ticket.
HOW TO BUY CHEAP DODGERS VS ATHLETICS TICKETS?
Your hunt for cheap Dodgers VS Athletics tickets is about to come to an end. This website is the easiest place to look up the timings, dates, and ticket pricing for every game between these two California rivals.
WHERE DO THE DODGERS VS ATHLETICS PLAY?
Both teams play in vibrant stadiums that prioritize the fan experience, so anybody interested in attending a Dodgers VS Athletics game should be thrilled no matter where it is played. While the Athletics play their home games at RingCentral Coliseum in Oakland, CA, the Dodgers play their home games at Dodger Stadium in Los Angeles, CA.
WHEN DO THE DODGERS VS ATHLETICS PLAY AGAINST EACH OTHER THIS SEASON?
Fans of both teams should brace themselves for a lot of action between the Los Angeles Dodgers and the Oakland Athletics this season. You can see every regular season and playoff meeting between the Dodgers and the Athletics by browsing the event listings above.

Premium Seating offers a 100% Money-Back Guarantee on every ticket we sell.
We guarantee that your tickets will be authentic, valid for entry, and will arrive on time for your event - or your money back.
We strive to offer the best selection of upper, lower, and floor seating for your upcoming event. Know your getting a great deal on your next order!