100% guarantee that your tickets are authentic, the seats you ordered & arrive in time!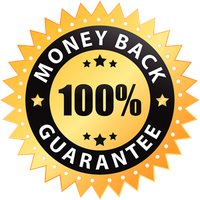 Dodgers Vs Yankees Tickets
Affordable Dodgers Vs Yankees Tickets are on sale now and all are 100% guaranteed.
DODGERS VS YANKEES TICKETS
To get a glimpse of baseball royalty, buy Dodgers VS Yankees tickets from our site now. The distance between the New York Yankees (AL East) and the Los Angeles Dodgers (NL West), in terms of distance, is one of the greatest in professional sports. The two organizations were originally based in the same city and remain one of baseball's most renowned inter-league rivals. Because the two teams have only clashed on a handful of occasions, the rivalry is all the more intense because they always appear to meet in pivotal contests. Get your Dodgers VS Yankees tickets now, so you don't miss out on the season's most exciting games.
This is a fantastic opportunity to see some of the best baseball players in the world in action! Tony Gonsolin, Clayton Kershaw, Reyes Moronta, and Freddie Freeman are just a few of the many exceptional players that play for the Los Angeles Dodgers. Miguel Castro, Jose Trevino, Isiah Kiner-Falefa, and Gleyber Torres were all key members of the New York Yankees' formidable starting lineup as the season got underway. Buying Dodgers VS Yankees tickets for the next big game has never been easier with our easy-to-use event calendar. Get your Dodgers VS Yankees tickets in early and avoid the long waits at the box office!
The inter-league play has allowed the Dodgers and Yankees to face each other more frequently, for better or ill. To current fans, it's an opportunity to relive one of baseball's most storied rivalries. Despite the strong demand, we'll ensure you receive a fantastic deal on Dodgers VS Yankees tickets.
DODGERS VS YANKEES TICKET PRICES AND GAME INFORMATION
HOW MUCH ARE LOS ANGELES DODGERS VS NEW YORK YANKEES GAME TICKETS?
Dodgers VS Yankees game tickets start at $13.00 each. Tickets are on sale now. More expensive Dodgers-Yankees games may cost up to $6563.00 for the most expensive seats. VIP seating and other premium ticket options can be found on our website. The price of a single baseball ticket is roughly around $172.00.
HOW TO BUY CHEAP DODGERS VS YANKEES TICKETS?
If you'd like to see this rivalry in action, you've come to the proper location for cheap Dodgers VS Yankees tickets. Check out this page to find out when and where these renowned teams will be playing at any given moment.
WHERE DO THE DODGERS VS YANKEES PLAY?
When the Dodgers and Yankees meet, baseball fans can expect an exciting atmosphere no matter where the game is played. Both teams play in vibrant stadiums that premium the fan experience. Los Angeles' Dodger Stadium Hosts Dodgers games, whereas New York's Yankees Stadium is home to the Yankees.
WHEN DO THE DODGERS VS YANKEES PLAY AGAINST EACH OTHER THIS SEASON?
This year's series between the Dodgers and Yankees is sure to be exciting for baseball fans. Please check the event listings above for all regular season and playoff games between the Dodgers and Yankees.
Fans may get Dodgers tickets for all games on the Dodgers ticket website. Visit our New York Yankees tickets page for a comprehensive schedule of upcoming games at the New York Yankees Stadium. You may also check out other nearby athletic events, such as those in Los Angeles or New York.

Premium Seating offers a 100% Money-Back Guarantee on every ticket we sell.
We guarantee that your tickets will be authentic, valid for entry, and will arrive on time for your event - or your money back.
We strive to offer the best selection of upper, lower, and floor seating for your upcoming event. Know your getting a great deal on your next order!