100% guarantee that your tickets are authentic, the seats you ordered & arrive in time!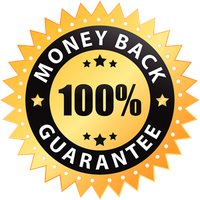 Dodgers Vs Rangers Tickets
Affordable Dodgers Vs Rangers Tickets are on sale now and all are 100% guaranteed.
DODGERS VS RANGERS TICKETS
The Los Angeles Dodgers and Texas Rangers are professional baseball clubs in the United States. The Dodgers are a part of the National League West division, whereas the Nationals are members of the American League West division. If you want to cheer for your team's victory in an MLB arena and have a lot of fun, you should check out all the details about Dodgers vs Rangers tickets on our website!
If you know a little bit about baseball, you must know how intense a game happens between two rival teams. Each team tries to make its way towards victory, and both the teams keep getting better and better. You should get the Dodgers vs Rangers tickets from our website to watch both teams competing for life!
Players always play a huge part in making any game a huge success. You get a lot of happiness when you watch Diego Cartaya from the Los Angeles Dodgers and Jay Hogarth from the Texas Rangers walk into the stadium with their best play forward. So to watch them live, you must get the Dodgers vs Rangers tickets from our website!
We've made those available if you want different types of Dodgers vs Rangers tickets to suit your needs on game day!
So do not wait any longer and get your Dodgers vs Rangers tickets now!
DODGERS VS RANGERS TICKET PRICES AND GAME INFORMATION
HOW MUCH ARE LOS ANGELES DODGERS VS TEXAS RANGERS GAME TICKETS?
Are you still looking for Dodgers vs Rangers game tickets at the most affordable prices? You've come to the perfect location if you've been doing that! Tickets for the Dodgers vs Rangers game start at roughly $21 and go up to $57. The pieces may differ depending on your preferences for location, purchase dates, and seats, but we guarantee that you will get the best rates on our website!
HOW TO BUY CHEAP DODGERS VS RANGERS TICKETS?
You can also purchase cheap Dodgers vs Rangers tickets at the most competitive prices on our website. When you have a limited amount of time and need to save money, spending hours scouring multiple websites for cheap tickets can be a real pain. But don't be concerned! Because we've made it our mission to provide you with low-cost Dodgers vs Rangers tickets on our site! So go ahead and order them now!
WHERE DO THE DODGERS VS RANGERS PLAY?
The Dodgers vs Rangers game will either take place at Dodger Stadium, the Dodgers' home stadium, or at Madison Square Garden, the Rangers' home stadium. Both sites are a lot of fun to visit, and you will undoubtedly have some of the best times of your life there!
WHEN DO THE DODGERS VS RANGERS PLAY AGAINST EACH OTHER THIS SEASON?
Almost every MLB season, the Dodgers and Rangers face off against each other. The rivalry between the teams is entertaining to see. If you need more information about the game dates, please visit our website, as we offer complete game schedules there as well.

Premium Seating offers a 100% Money-Back Guarantee on every ticket we sell.
We guarantee that your tickets will be authentic, valid for entry, and will arrive on time for your event - or your money back.
We strive to offer the best selection of upper, lower, and floor seating for your upcoming event. Know your getting a great deal on your next order!